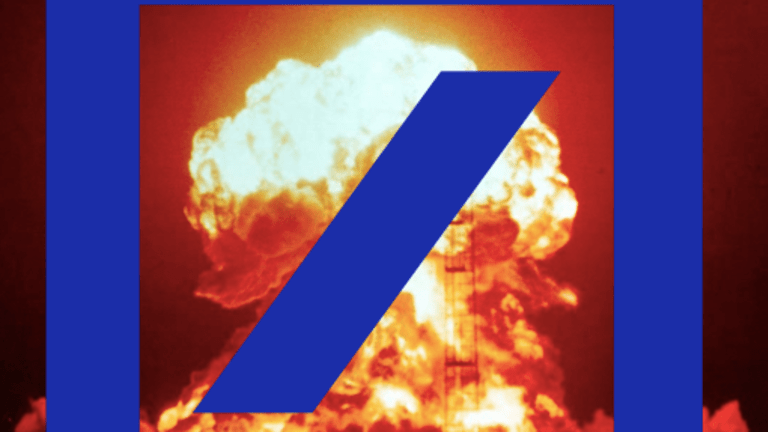 Deutsche Bank Made A Pretty Good Deal
We're as surprised as you are, but less surprised some muckrakers are here to screw it up.
No, not the prime brokerage deal or the UBS deal or the Commerzbank deal, only two of which actually happened and in none of which was much money actually exchanged. No, it was the deal it did back in August with the SEC, paying $13 million to make its share of the princelings hiring scandal go away, which is not much money, even for Deutsche Bank, which could really use every penny. Still, it was money well-spent, since things appear to have been way more bribe-y and corrupt than the SEC thought.
The bank gave a Chinese president a crystal tiger and a Bang & Olufsen sound system, together worth $18,000. A premier received a $15,000 crystal horse, his Chinese zodiac animal, and his son got $10,000 in golf outings and a trip to Las Vegas. A top state banking official, a son of one of China's founding fathers, accepted a $4,254 bottle of French wine — Château Lafite Rothschild, vintage 1945, the year he was born…. This was all part of Deutsche Bank's strategy to become a major player in China, beginning nearly two decades ago when it had virtually no presence there. And it worked. By 2011, the German company would be ranked by Bloomberg as the top bank for managing initial public offerings in China and elsewhere in Asia, outside Japan….

The documents show that Deutsche Bank's troubling behavior in China was far more extensive than the authorities in the United States have publicly alleged. And they show that the bank's top leadership was warned about the activity but did not stop it.
Now, we know the SEC's not really interested in uncovering this kind of thing these days, and also that even now two newspapers are probably better funded and equipped to do this kind of investigation. But we're still impressed by Deutsche Bank's negotiating skills even against such an overmatched opponent.
The bank's outside lawyers had warned executives in 2017 that they could face a penalty of more than $250 million from the S.E.C. related to China….

On multiple occasions, according to the documents, Deutsche Bank tried to win business by collaborating with family members of Wen Jiabao, China's premier from 2003 to 2013…. The law firm's research showed that from 2002 to 2008, bank officials gave more than $200,000 in gifts to Chinese officials, their relatives and executives of state-owned companies. More than a fourth went to people on the Politburo or their relatives, including Mr. Jiang, the president; and Mr. Wen, the premier.
If only the Deutsches were always so good at recordkeeping.
A Brazen Scheme, and a Minor Penalty, for Winning Business in China [NYT]
Deutsche Bank Does Not Have Trump's Tax Returns, Court Says [NYT]