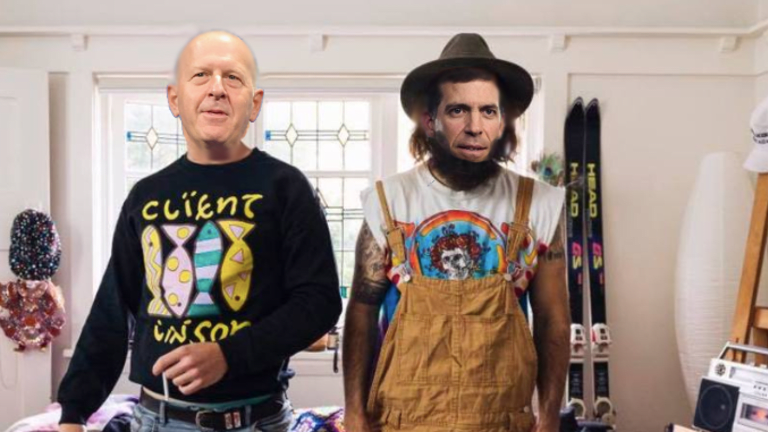 Goldman Sachs Dealing With A Third Quarter Hipster Hangover
Over at 200 West Street, the trading Trotskyites are bailing out the WeWork-investing Stalinists [this is a perfect allegory].
At the risk of oversimplifying, it appears that Goldman Sachs' financial statement worked late, hit up a sick 10pm EDM show at Schimanski, did some Molly, met some cool people, went to a late-night Bushwick loft party, blacked out and woke up with some super expensive regrets.
The firm took a $267 million hit in the period on public equity investments such as ride-hailing company Uber Technologies Inc., Avantor Inc. and Tradeweb Markets Inc. The bank probably took a writedown on its stake in WeWork after plans for an initial public offering collapsed. The losses fueled the worst performance in more than three years for the bank's equity wagers in public and private companies.
Sure, Goldman only narrowly missed on EPS and even managed to nail down a narrow beat on revenue, but more than a quarter of a billion dollars would have been really helpful for Goldman to massage the edges of both those results:
Goldman's investment bankers also logged a much bigger decline in fees than analysts had predicted, down 15% from last year's third quarter. They delivered their worst showing in David Solomon's tenure as chief executive officer amid choppy markets and marquee deals that had to be pulled.
See? Every dollar that Uber and WeWork and the fintech boys simply burned could have come in handy to John Waldron as he papered over the fee-related holes in the walls at 200 West St, and show investors that Goldman Sachs is a better investment bank now that pretty much only investment bankers are in charge again:
That performance was softened by an improved showing from traders amid signs of a revival in Goldman's biggest unit. Trading revenue rose 6% from a year earlier to $3.29 billion, the New York-based bank said Tuesday in a statement. That beat the $3.17 billion average estimate of analysts in a Bloomberg survey. Earlier in the day, JPMorgan Chase & Co. reported results that beat Wall Street estimates, driven by stronger than expected revenue from its fixed-income traders.
At least someone at Goldman was driving enough profit to put some lipstick on this pig...that Goldman i-bankers are likely roasting in the backyard of their Greenpoint townhouse. The fact that the traders who survived the fall of the House of Lloyd saved the bank's ass this quarter might be the magic needed to stop the current regime from indiscriminately stabbing and throwing its Bloomberg Terminal jockeys into the river like so many Huguenots.
But if those i-bankers are throwing garden parties for their bougie Brooklyn friends who likely also got fleeced putting family office dollars into Uber and WeWork, they could at least try to sell them on some high-yield Marcus CDs while pouring a few glasses of skin contact wine.
After all, it looks like it's a team effort at Goldman again. 
Goldman's Third Quarter Haunted by Uber, Other Investments [Bloomberg]