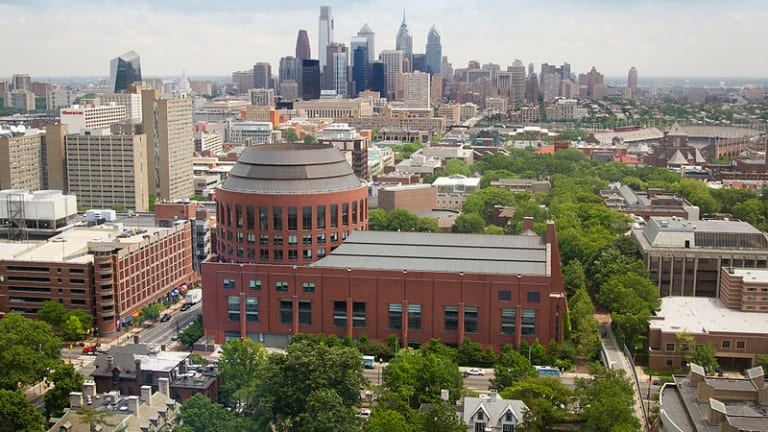 Make Wharton American Again
By chance or by design, the school's most famous alum is doing his part.
MBA programs have it pretty hard these days. Fewer and fewer people are applying, many who do are dangerous, and the rest don't seem particularly interested in making money, which begs the question of why one would apply to business school in the first place. Luckily for top-tier programs (sorry, Ohio State), there was an inexhaustible supply of eager young recruits who'd do just about anything to get a fancy American MBA and with it, the right to stay here, and that supply came from China.
Unfortunately, our Wharton-educated president did not take into account the feelings of his alma mater—after all, it's been pretty mean to him, although he likes the cut of one retired professor's jib—or its ilk when he decided to get all trade-war trigger-happy with the nation keeping MBA programs afloat.
In the latest academic cycle ended this spring, U.S. business schools received 135,096 applications for programs including the traditional master of business administration degree, down 9.1% from the prior year, according to an annual survey….

"A lot of individuals, a lot of terrific international applicants, they're choosing not to apply to any U.S. schools," said Matthew J. Slaughter, dean of the Tuck School at Dartmouth. One growing concern for international students is that they won't be able to obtain employment visas to remain in the U.S. post graduation, driving them to consider programs elsewhere, he said…. In the U.S., international applications fell by 13.7% this year, according to GMAC. Canada and Europe, meanwhile, both saw international applications rise.
Elite M.B.A. Programs Report Steep Drop in Applications [WSJ]