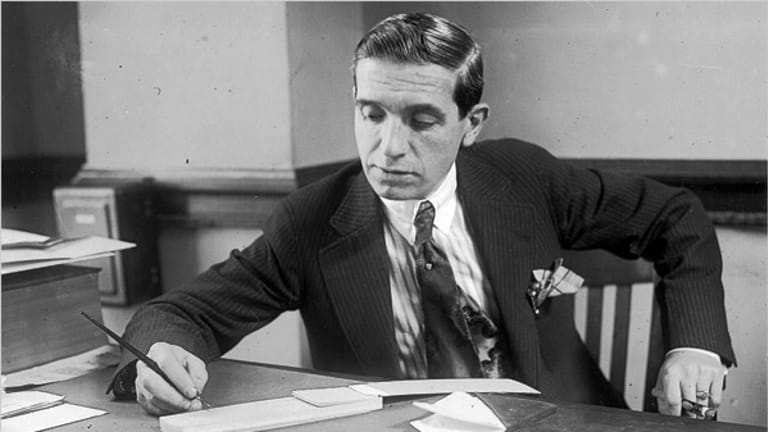 Area Senior Arrested For Keeping It Old School With His Ponzi Scheme
James T. Booth is a man who [allegedly] still respects the classic techniques of the white-collar criminals he knew in his youth.
Like any fad having its moment, Ponzi schemes are susceptible to being grouped into flavors and brands. And as much as we like a good crypto play, or a private Robinhood account being used by a first-year buy-side analyst with too much information, or a vast network of co-working sub leases seeking private capital, we can't help but reserve a special place in our heart for the classics.
A former LPL Financial broker, James T. Booth, was arrested Monday morning in Norwalk, Conn., for allegedly fraudulently obtaining almost $5 million from clients and using it to pay personal and business expenses.

From 2013 through 2019, Mr. Booth, 74, solicited money from clients of Booth Financial and falsely promised to invest their money in securities offered outside of their ordinary advisory and brokerage accounts, the Department of Justice alleged in its indictment.
Like a perfectly grilled steak alongside crispy potatoes, it's hard to improve on a simple thing done well:
He directed certain of his clients to write checks or wire money to an entity named Insurance Trends Inc., according to the Department of Justice.

Instead of investing his clients' funds, Mr. Booth, who controlled the bank account of Insurance Trends, subsequently misappropriated his clients' funds to pay his personal and business expenses. 
The DOJ can say what it wants about James T. Booth, but we say he's just a man who [allegedly] appreciates the quintessential elements of what makes a Ponzi scheme a Ponzi scheme:
In one alleged instance cited by the indictment, Mr. Booth convinced a recently widowed elderly investor to move money she had received from her late husband's pension into Insurance Trends. He allegedly promised the elderly widow that she would have $1 million by the time she was 100 years old. She then invested more than $600,000 with Mr. Booth.
And it seems pretty clear that he [allegedly] lied to this elderly widow's face as he took more than half a million from her, not on the phone or on Slack or whatever the kids do now. TO HER FACE!
They just don't [allegedly] make 'em like James T. Booth anymore...
Ex-LPL broker arrested, charged with running Ponzi scheme [InvestmentNews]