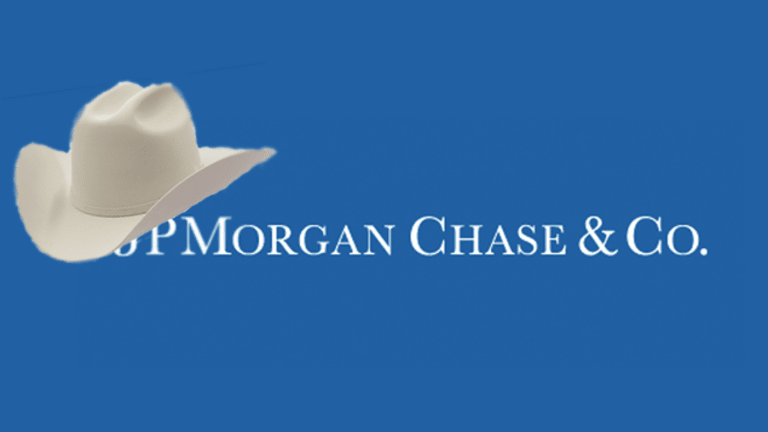 JPMorgan Preparing To Become New York's Most Powerful Texas-Based Financial Institution
Jamie Dimon's obsession with being the next JR Ewing is becoming difficult to ignore.
Remember when Jamie Dimon sent a whole IB team to Texas and we raised an eyebrow that JPMorgan's Bidness Ranch outside Dallas was gettin' nice and filled?
Well, it turns out that the Plano megasite is not just some fun tax-saving alternate site, it's the centerpiece of how Jamie Dimon plans to keep JPM humming when the artificial, buyback-inflated bull market comes to an end and the recession we've all been ignoring bears down on America's biggest bank. According to Bloomberg, Jamie is ready to go full JR Ewing and shift thousands of jobs down to the Lone Star State in anticipation of a low-cost Utopian future.
Despite more than two centuries of history in a city synonymous with the global financial industry, JPMorgan is quietly shrinking its workforce there. The bank's been building up its presence in other locations and is now considering relocating several thousand New York-based employees out of the area to help rein in costs ahead of a possible economic downturn, according to people with knowledge of the bank's strategy.
It won't just be Texas, of course, but the business tax situation and Jamie's incentive-laden deals with the state do make it super-attractive. As does the option of selling the tower that Jamie inherited when he was named executor of the Bear Stearns estate, letting him shift all the back office and junior folks to the plains, and putting everyone who matters in The Tower of Dimon once it's ready:
One option is to sell the investment-banking headquarters, at 383 Madison Ave., long the main hub for JPMorgan's bankers and traders. Executives are deciding what roles could be relocated to lower-cost hubs such as Plano, Texas; Columbus, Ohio; and Wilmington, Delaware. In the investment bank and asset-management group, the moves will primarily affect non-client-facing workers, but could also impact junior-level investment bankers, some of the people said.
But the shift to Texas is an unignorable sign of the future. CEOs of megabanks no longer need to be in the HQ on a daily basis or even reside in the same city, state or region of their actual office [see: Moynihan, Brian and Scharf, Charles] so why not let the people who don't see clients just live out their days in the Republic of Texas while taking orders from Midtown Manhattan? After all, JPMorgan can't really thrive in New York City but it can't be "JPMorgan" without being in Midtown Manhattan.
JPMorgan gets it:
"We are committed to the NYC metro area," he said. "We expect it to be our largest location for the foreseeable future."
But it also "gets" it:
Dimon started dropping clues about the bank's location shift at the annual meeting -- held in Plano -- last year.

"There are more JPMorgan Chase employees in Texas than any other state outside of New York," he said. "I'm sure it will be No. 1 soon."
Ok, Marianne Lake, time to buy a hat.
JPMorgan Weighs Shifting Thousands of Jobs Out of New York Area [Bloomberg]