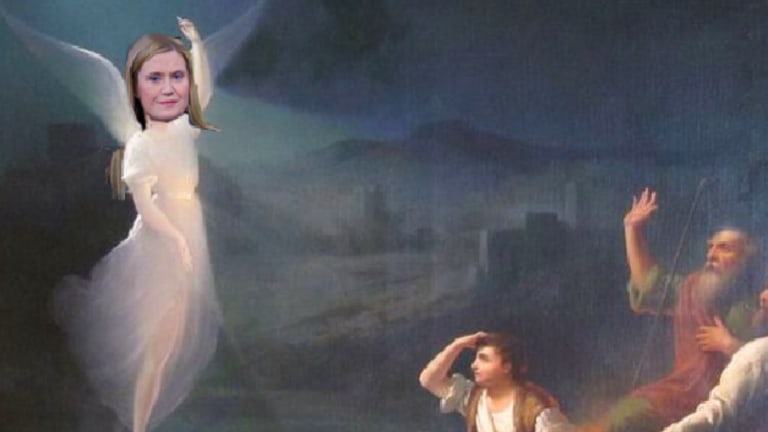 Marianne Lake's Destiny Is Now A Footrace
Michael Corbat promotes Jane Fraser to heir apparent at Citi, meaning Jamie Dimon better retire if he wants to make herstory.
When Wells Fargo made it very public that it was deadset on hiring the first female CEO of a big four bank, it looked like Marianne Lake's destiny as the first female CEO of a big four bank appeared to be in jeopardy due to the fact that she has never seemed crazy enough to make the kamikaze leap from JPMorgan Chase to Wells Fargo.
But when The Stagecoach chose Charles Scharf to run things, and it gave Lake a second life as an inevitable pioneer. But now Michael Corbat is making poor Marianne nervous once again:
Citigroup Inc. tapped its Latin America chief, Jane Fraser, to serve as the bank's No. 2 executive, putting her atop the list to succeed Chief Executive Michael Corbat.

The New York bank named Ms. Fraser president and head of its consumer bank, where she replaces Stephen Bird. Mr. Bird, who had been considered a potential CEO candidate, is leaving the bank after being passed over for the president role, according to people familiar with the matter.
Fraser seems a real threat to beat Lake to the corner office of their respective banks. She's got the management seasoning that Jamie Dimon and the JPM board are rumored to think Marianne needs more of, the number two seat at Citi is not nearly as hot as the one next to Jamie always is, and Corbat seems way more interested in not being CEO of his bank for life than the Khaleesi of Wall Street does.
To be fair, Corbat has done a quietly sold job shrinking his massive megabank and whoever takes over will not have to worry about doing a huge job and/or filling the shoes of a charismatic leader. Lake has never been rumored to be under the impression that she's walking into an easy situation, but some less scrupulous news blogs have put a lot of stock in her taking over and making herstory. 
For that to happen now, the best thing would be for the JPM board to get nervous that huge loans to WeWork are a template for Jamie's vision of the future and give him a subtle hint that he might want to just go do something political.
Regardless, this will be fun to watch, especially considering what Cathy Bessant got from BriMo and Bank of America for not taking the big gig at Wells Fargo a few months back.
Citigroup Puts Jane Fraser in Line to Succeed Corbat as CEO [WSJ]