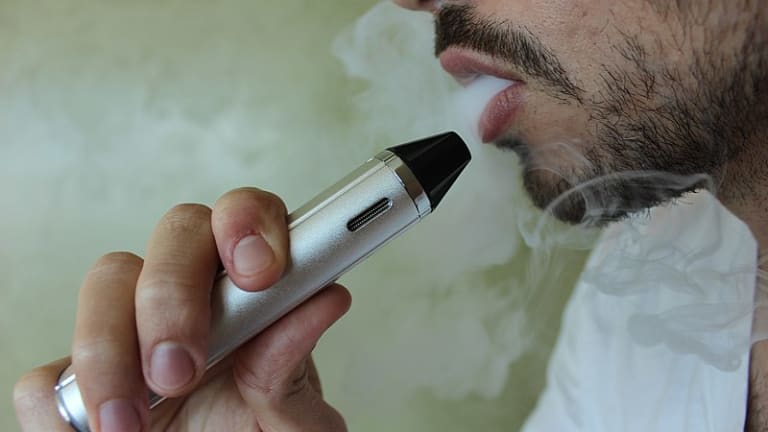 Juul Not Too Cool For School Anymore
At least according to these new numbers it ain't.
Imagine you figured out a way to re-package a nicotine-delivery system in a sexy, pricey box and took a nice bite out of the $35 billion tobacco industry by selling said stawberry milk-flavored pods to thousands of young people. Then imagine that Altria got on your investment train by buying 35% of your company for $12.8 billion.
You'd be rich. You'd be Juul.
You'd also be in danger for the very first time.
Despite all the numbers above, studies are now showing that — surprise, surprise — sucking in vaporized chemicals isn't so good for you after all. After the CDC reported 18 vaping-related deaths in the United States alone, aforementioned Altria is reportedly in the process of writing down its Juul investment.
It's not just the company's valuation that's changing in light of reality. Hiring and workforce data shows that, for the first time, the company is slowing its roll internally by reducing the number of open positions for which it's hiring.
This graph [no, that's not a roller coaster] shows that, after a year of steady job opening growth, Juul hit the brakes on hiring hard in August. Just two months ago, Juul was hiring for 685 people. By October 1, that number was down to 434.
"But Juul is still hiring 434 people," you say.
The company may have that many openings still, but data via LinkedIn that tracks the number of users listing Juul as their employer shows that workforce growth at the company is indeed slowing down.
Last year, Juul's QoQ workforce growth was a smokey 51%. As of this week it's down to just 2.1%, signaling that company growth isn't just slowing, but the company size may soon begin to… I'm gonna do it… vaporize.
There is some potential good news in the data for Altria and others who want to see Juul succeed. 

Joshua Fruhlinger is the publisher of Thinknum Media.