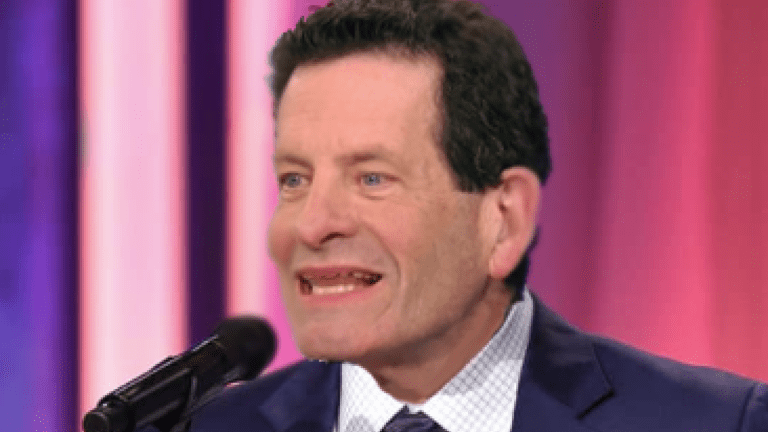 Ken Fisher Reminds Investing Conference That The Only Thing He Hates More Than Annuities Is Ladies Knowing What's In His Pants
According to one attendee of the Tiburon CEO Conference, yesterday's fireside chat with Ken revealed the wisdom of not showing your dick to a counter-party and the immorality of charities.
Ken Fisher is one of those guys in the world of TV finance who you see a lot of, listen to a little, and hear whispers about on a semi-regular basis.
Suffice it to say that we've been privy to rumors over the years that Ken likes to say things that will shock and amuse his listener. To be frank, these tales were always told by one person at a time and often second or thirdhand, so we never felt the urge to make much of them. Plus, if we're honest, they always seemed a little too ridiculous to sound real.
But last night, an attendee of the Tiburon CEO Conference in San Francisco went on Twitter to post a video of his first experience seeing Ken Fisher on a live mic. And per the social media testimony of a wealth manager named Alex Chalekian, it was more than a little too spicy.
After thanking the people who threw that conference for having him, Chalekian goes on to say that his experience has been marred by one particular event, "It was a fireside chat with Ken Fisher. It was a true debacle."
"It was horrible. Things that were said by Ken Fisher were just absolutely horrifying. He made comments about genitalia talked about picking up on a girl and don't show them what's in your pants," recounts Chalekian in the video. "He made reference to Jeffrey Epstein, [he] talked about charities are immoral, mentioned things about tripping on acid and other inappropriate comments."
Chalekian muses that Fisher's thoughts are a great example of what makes women in finance feel uncomfortable at conferences like Tiburon and then reveals that he's been asking around about Ken, "[I have] come to find out talking to others here at the conference, this is just the tip of the iceberg. Ken Fisher is actually known for making these types of comments around the workplace with his employees. One of his past employees told me that he had made the comment to them talking about the fact that he thinks that slavery should have never been abolished."
And judging from the reception Chalekian's tweet is getting, a smattering of other Tiburon conventioneers also came away from Fisher's lunchtime fireside chat wondering "what the fuck was that?" One tipster who claims to have been there backs up the veracity Chalekian's video and adds "I've seen Fisher before and he likes to make waves, but this was a rough one. It was bad. The Epstein thing was really bad."
Another source familiar with Fisher tells us that "Ken's a freak, everyone knows he's a freak. They just also know that he's worth $4 billion."