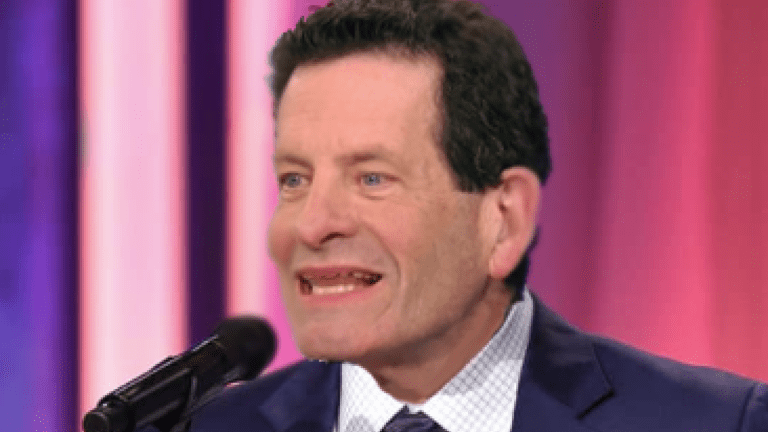 Ken Fisher Now $600 Million Less Concerned About Revealing What's In His Pants
After being called out for being a cretin at conferences and barely pretending to apologize, it looks like Ken Fisher might be starting to reap the whirlwind of being Ken Fisher.
Last week was a bad one for everyone's least-favorite television investment guy, Ken Fisher.
After news broke out on multiple outlets [here first, but whatever], that Ken had spent the previous weekend in the bay talking about how much the RIA biz was basically a pants party and only some people are invited, Fisher gave an interview to Bloomberg in which he essentially said that he says purposefully offensive things about women and sex on stage at investment events all the time and so what, it's the nineties!
"I have given a lot of talks, a lot of times, in a lot of places and said stuff like this and never gotten that type of response," Fisher, 68, said in an interview Wednesday with Bloomberg, adding he thought his comments were taken out of context. "Mostly the audience understands what I am saying."
Don't worry, he fixed it later in the interview:
"I regret I accepted that speech invitation because it was kind of a pain in the neck," Fisher said in an interview. "I wonder if anybody will be candid at one of these Tiburon events again."
This is what the kids call "The Full Sam Zell."
After the fallout from the response to the initial fallout, Fisher eventually released a rather weak statement to his employees and then tried to just drop the whole thing.
The state of Michigan has pulled $600 million of its pension fund from wealth management company Fisher Investments after the company's founder and CEO Ken Fisher made sexist comments at a summit in San Francisco this week.
And the pension plan made it very clear that this is entirely Ken-related:
This morning, the Michigan Department of Treasury's Bureau of Investments (BOI) terminated Fisher Investments as their founder Ken Fisher made completely unacceptable comments to a conference group where he was a featured speaker. BOI became aware of this situation last night after reading an industry news article and, after leadership discussions this morning (and more verification), all were in unanimous agreement that prompt termination is the correct course of action. There is no excuse to not treat everyone with dignity and respect. We have high expectations of our managers (and staff), not just with regards to returns but also in how they exhibit integrity and respect to all individuals.
Speculation in the RIA industry is that this is just the first brick to fall out in what will be a crumbling wall over at Fisher. That possibility is being met with no small measure of glee from some who were at Ken's Tiburon chat.
"This is awesome," says one person who attended. "Ken should get hurt on this, I hope there's more to come...To be honest, his clients would be better off elsewhere anyway."
And a second tipster puts it even more bluntly: "Fuck that guy, he deserves it. I hope this turns into open season on Fisher [Investments] and we all get a piece."
Billionaire Fisher Shocks With Sexual Remarks, Wonders Why [Bloomberg]
Investor Ken Fisher loses $600 million contract after making sexist comments at summit [CNBC]