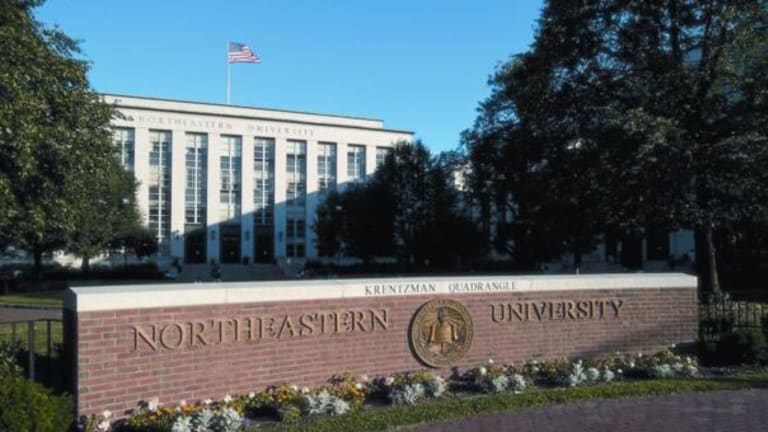 Inside Track To Northeastern Good For 66% Off Cheating On SAT
Or was, back when people could and would still pay a quarter of a million bucks to get their kids into said college, for some reason.
College is expensive. Getting your kinds into college can be even more so. Just ask David Shaw. Or, better yet, Manuel Henriquez. It allegedly cost the former hedge fund manager $425,000 to get his daughter into Georgetown, first to pay someone to feed her answers on the SAT, and then to get college admissions impresario Rick Singer to make her look like a recruitable tennis player, whether or not she ever picked up a racket. (That's what Photoshop is for.) Anyway, Henriquez had still another daughter, and even for a Silicon Valley hedge fund manager, this was unsustainable, especially once he found out the in the intervening years, the price for an inflated standardized test score had tripled.
Now, one of the things we've loved most about Operation Varsity Blues, even more than seeing entitled Hollywood types going to prison, has been those parents' idea of what constitutes an elite college worth spending tens or hundreds of thousands of dollars for the right to spend hundreds of thousands of further dollars so their kids can continue not studying or working hard. Sure, a handful sought your Harvards, Yales and Stanfords. But most of them seem to have thought that a USC degree is the sort of thing that would impress someone.
Manuel Henriquez was under no such illusions: After all, he allegedly paid through the nose to get his daughter into Georgetown. But if other parents were willing to pay top dollar for an acceptance letter from some third-rate school like the University of San Diego, as Singer knew they were, perhaps the two could cut a little deal?
In 2017, the indictment said, the couple paid Singer at least $25,000 to pad their younger daughter's SAT and ACT scores.

The tab for that scam was initially set at $75,000, but Singer told investigators that "in lieu of paying for the cheating, MANUEL HENRIQUEZ agreed to use his influence at Northeastern University, in Boston, Massachusetts — where he is an alumnus and former member of the Northeastern University Corporation, one of the university's governing bodies — to help [Singer] secure the admission of an applicant to that school."
This allegedly worked out even better for Singer than for Henriquez. The latter may have saved $50K, but the former allegedly conned some suckers into paying him $250,000 to get their kid into freakin' Northeastern.
Former hedge fund boss to plead guilty in college admissions scam [Boston Globe]