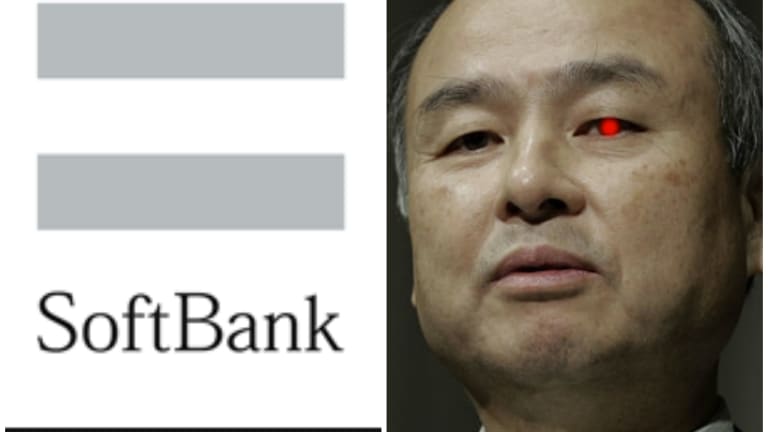 The Fall Of WeWork Has Destroyed The Last Pure Thing In Global Finance: Masayoshi Son's Profligate Whimsy
Seeing a hypothetical $40 billion go up in allegorical smoke is having an impact on the greatest living performance artist in finance.
We are not prone to favoritism or crushes here at Dealbreaker dot com, but we are unafraid to admit that we have long harbored warm feelings and even affection for SoftBank CEO Masayoshi Son.
As we've said many times before, Son's pioneering work in private equity valuation pumping has made him an artist of finance, an abstract expressionist who can turn any balance sheet into a Jeff Koons sculpture: massive, shiny, colorful and illogically priced. Son has spent the better part of a decade fixing broken telecom giants, preparing for The Singularity, reshaping the role of private equity/venture capital, and slowly evolving into a generational financial titan who has fundamentally redrawn the perception of the notion of value.
Alibaba, Nvidia, Slack, SoFi, DoorDash, and Uber have all been the beneficiaries of Son's money, wisdom and unmatched ability to make the world believe they are actually worth vast sums of real money, despite the fact that many of them made no profit and were literally not worth anything except belief. Much of how we value the current IPO market comes from the seeds that Masa Son has sown.
But then came WeWork. Son's true masterpiece. A $47 billion monster that rented office space, gave away craft beer, and sold Millennial late-capitalism thought crimes as a brand. Masa Son was enamored with WeWork's creator, Adam Neumann, and he threw money at WeWork like Jackson Pollock threw paint at his blackout drunkest,  communicating to the street that the violent voluminous action of his investment was the true value of the piece itself. WeWork would be the end result of Son's value cycle, an epochal project that would "literally" elevate the world's consciousness and make a few people very very rich.
We all know how WeWork worked out. So how is Masa Son taking this collapse of his masterpiece at the final stage? Well, according to the WSJ, not well at all...
After suffering billions of dollars of losses on its investment in WeWork, SoftBank Group Corp.'s Vision Fund is scaling back its high-risk investing strategy and focusing more on improving corporate governance at portfolio companies, according to current and former executives at the fund.

Masayoshi Son, SoftBank's chairman and CEO who also runs the Vision Fund, has told staffers at the fund to push the companies in which it owns stakes to generate cash, these people said, a drastic shift from his earlier demands that they spend aggressively to drive sales growth.
This is like watching de Kooning turn into Warhol. A true believer going commercial. It feels tragic. Where is Masa Son's batshit profligate whimsy?
Under the lower-risk strategy being imposed by Mr. Son, the fund already is being more careful about proposed deals it might otherwise have done quickly, say people familiar with its strategy. Mr. Son has recently asked for more information from his investment team before pulling the trigger on some deals, said one of these people, including a proposed investment in Creator, a San Francisco startup that designs a robot that cooks hamburgers.
We weep for the death of an artist. We weep for the death of art.