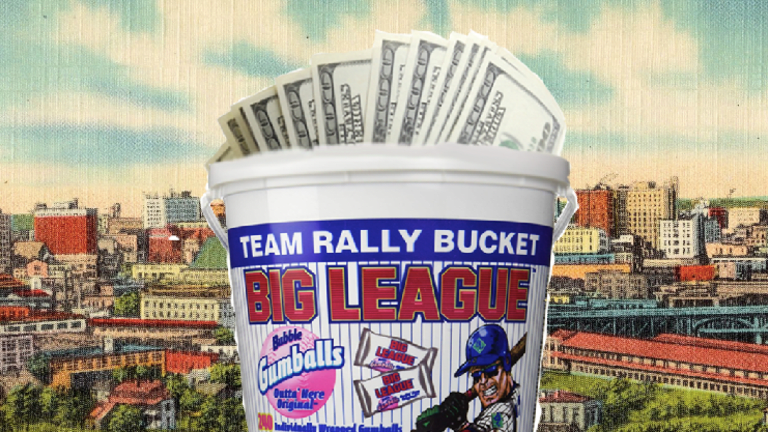 Pro Baseball In Nashville Is A New Scheme With Old Players
Public money and John Loar are old friends coming together for one more caper.
Nashville is a fun city that has been experiencing rapid growth in the 21st century. Among many projects that have taken shape downtown are a minor league baseball stadium, First Tennessee Park, which opened in 2015, and a riverside green space, Cumberland Park, which opened three years earlier.
In May of this year, Major League Baseball postponed a meeting with a group looking to bring an expansion franchise to Nashville, with commissioner Rob Manfred throwing cold water on the idea of MLB adding teams anytime soon.
"When I talk about individual cities, all of a sudden that produces some perception that that city somehow moved ahead in the process," Manfred said. "There is no process. … There is, right now, no timetable for expansion."
In light of all of that, you almost have to admire the brazenness of Music City Baseball, which this week unveiled renderings of a new ballpark, to be built on the site of Cumberland Park, with a stated goal "to complete construction of a new baseball stadium by early 2024 and commence competition in the Spring of 2024."
It's a plan that has so little chance of coming together, it's surprising that Elon Musk isn't involved. Instead, the smiling face behind Music City Baseball is John Loar, who is described as having "executed both the acquisition and sale of the Seattle Seahawks."
That's one way to put it. In 1996, Ken Behring planned to move the Seahawks to Southern California, and Loar was described as "a spokesman for Behring" or, earlier, "Behring's executive assistant." The Seahawks under Behring did not get a stadium built at the site of Hollywood Park or Dodger Stadium, but they did move team operations to Anaheim – until the NFL threatened $500,000 a day in fines, and Behring eventually sold the team to Paul Allen.
Even as Loar is completely unchastened by that experience, he's somehow not the most WTF character in this baseball vaporware scheme. That would be Alberto Gonzales, who has been described as "dumb as a rock" and "one of the worst" Attorneys General in United States history, and resigned in disgrace back in the days when disgrace was a thing that might cause someone to leave the executive branch of the U.S. government.
The good news is that even local TV news isn't fooled by this nonsense, with a 28-second report from WKRN including such phrases as "no indication from the (sic) MLB that an expansion is in the works" and a very dubious "exploratory phase."
So long as everyone understands that this is gobbledygook, and the only real grift is $114.95 baseball bats with profits to charity, there are worse ways that guys like Loar and Gonzales could be spending their time. Nashville should eventually get an MLB team, but when that time does come, there's no reason whatsoever to abandon a brand new minor league facility and bulldoze a brand new public park to make it happen.