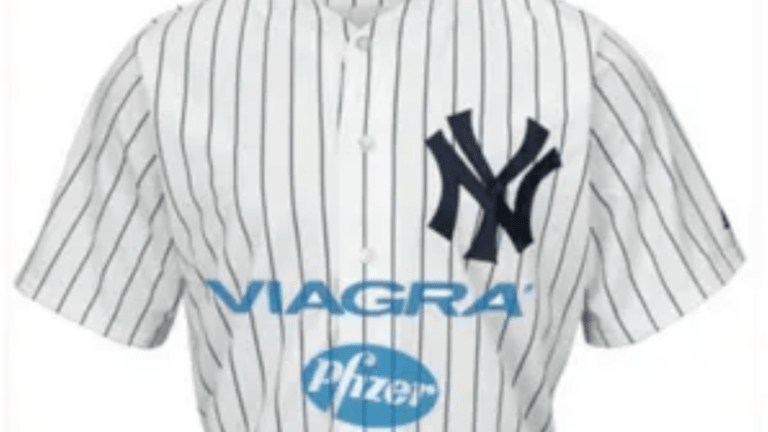 Major League Baseball Is Even More All About The Money This Offseason
Sure, it's weird that MLB is letting investment funds grab equity in franchises, but at least the teams are already obsessed with being investment grade.
For every Major League Baseball team except the Nationals, Astros, and Yankees, it is now the offseason, the time to plot out the moves that will result in next year being different, where they are the teams still playing in late October, rather than watching from afar.
So, let's check in on some of their plans.
Boston Red Sox, 2018 world champions, missed this year's playoffs: Looking to cut payroll by about 13 percent.
Los Angeles Dodgers, 2017 and 2018 National League champions, bounced in this year's division series: Ready to bring back the president of baseball operations who has overseen several years of not quite ending a title drought that now stands at 31 years, though he has reduced payroll by 38 percent since 2015!
Chicago Cubs, 2016 world champions, missed this year's playoffs after last winter's biggest addition was utility infielder Daniel Descalso: Theo Epstein is open to making some big moves, saying, "I don't believe in untouchables" regarding the possibility of trading Javier Baez or Kris Bryant, the in-their-prime superstars who happen to be due big pay raises in arbitration this winter and are two seasons away from free agency.
These are not the actions of teams trying to do everything they can to win. It is clear through their words and actions that their primary goal is to make as much money as possible. Fielding a competitive team is useful in that regard, because it keeps the stadium full, the merchandise moving, and the television ratings high. But the actual results for the team on the field are secondary.
The Cubs, for instance, knew all last offseason that they needed bullpen help. Craig Kimbrel, one of the best closers in baseball, was right there waiting to be signed. And waiting. And waiting. The Cubs finally did get Kimbrel, but did not sign him until June, when they no longer needed to give up a draft pick to do it, and at which point his price had come down to being available for a three-year, $43 million contract.
Without having had a proper spring training, Kimbrel rushed to Chicago within three weeks after signing, then proceeded to put up a 6.53 ERA in 23 appearances, including three blown saves. The Cubs, who had 15 bullpen loses and a 4.20 relief ERA in the first half of the season, suffered both from not having Kimbrel early, and from having a version of Kimbrel that was out of whack late. They missed the playoffs by five games, but had a fourth consecutive season in which attendance at Wrigley Field topped 3 million, so who's to say whether the season was a bust?
The Red Sox, Dodgers, and Cubs are, together, worth about $10 billion. Had they spent just a few more million to shore up some deficiencies on their rosters, each might still be playing right now. But that, very clearly, is not what is important to the people running those organizations. Maximum profits win the day over a higher quality product with slightly less than maximum profits.
Bloomberg broke the news this week that "Major League Baseball is now allowing investment funds to take minority stakes in multiple clubs, a move that lets the league capitalize on sky-high team valuations." It was met, in baseball circles, with disgust at the prospect of the same kind of profit-happy goons who have gutted institutions from Sports Illustrated to Toys R Us might do the same to baseball.
But really, how would you even notice?