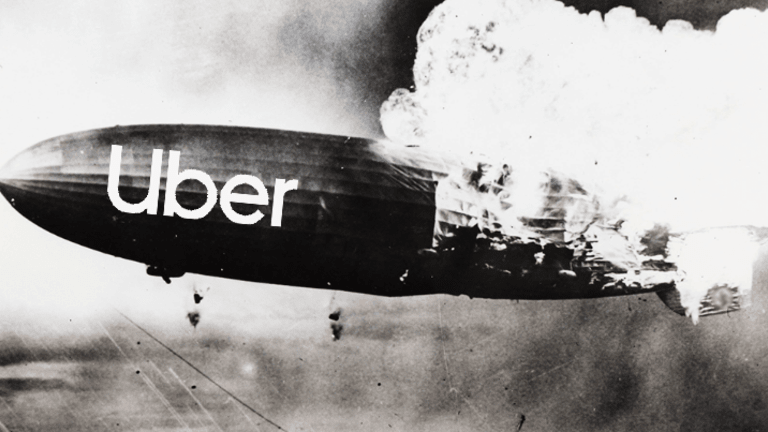 Opening Bell 10.15.19
Some Uber employees got a long weekend after all ...
Start your day with the Opening Bell powered by The Water Coolest. The Water Coolest is the preferred bathroom stall reading material of finance professionals. Sign up for the free daily newsletter.
MADE REDUNDANT
On the heels of a new partnership with Cornershop, Uber announced that it is cutting 350 jobs impacting the UberEats division as well as performance marketing, advanced technologies, and recruiting teams. In a demonstration of capitalism at its finest, Uber shares finished the day up 3.3%.
Third time's the charm
This isn't the first time the ride-sharing company went all "you're terminated" to worker bees since the company went public. Uber announced 400 job cuts in its marketing department in August and another 435 that affected its engineering team in September. "Sir, the dweebs in engineering have already built out the complex algorithms required to keep the platform running." - Uber finance VP to Dara Khosrowshahi during cost-cutting brainstorm sesh
The latest round of layoffs is the smallest so far but still accounts for 1.5% of Uber's total workforce, which sits at 22,263 per FactSet. All the moves have come amid investor pressure for the company to, believe it or not, make a profit.
The bottom line ...
Even with today's rise, Uber's stock is still down 29% since inception. Not great.
Uber lays off 'about 350' employees in self-driving, Eats and other divisions [CNBC]
IN OTHER NEWS
- Three professors in Boston say "f*ck poverty" [AP]
- Smile Direct Club got its teeth kicked in yesterday [WSJ]