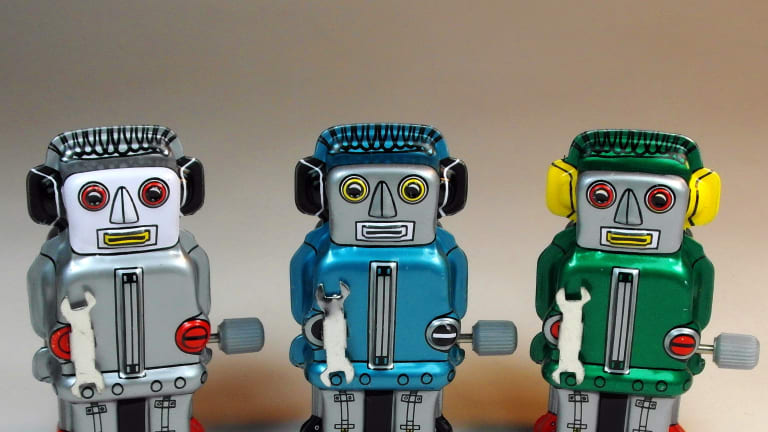 Opening Bell 10.17.19
It's all fun and games until little Timmy's data gets compromised ...
Start your day with the Opening Bell powered by The Water Coolest. The Water Coolest is the preferred bathroom stall reading material of finance professionals. Sign up for the free daily newsletter.
FOR THE KIDS
*Pours one out for Geoffrey the Giraffe*
Walmart and Mattel have purchased space in an interactive virtual toy store, KidHQ, that will allow shoppers to tour various "floors" based on different themes ranging from Barbie to the upcoming "Frozen 2." Think Toys R Us Times Square without the homeless guy exposing himself in the Nerf section.
Eko created the e-island of misfit toys that will provide kids a choose-your-own-adventure style experience where they can interact with virtual toys and play games ... undoubtedly meant to get them obsessed with the toymaker's wares. Exposure on KidHQ costs sn estimated seven-figures per floor.
As kiddos interact with the tech, their interests are tracked and logged. Shocker. Of course, there is a parents only floor, and you can imagine what goes on where there aren't any kids … payment. Strictly payment.
The bottom line ...
Retail sales in the US fell for the first time since February, dropping 0.3% from August, signaling that the US consumer, which had been fueling the economy, might be reining in his/her reckless spending.
Walmart and Mattel Lease 'Floors' in a Virtual Toy Store Run on Interactive Video [WSJ]