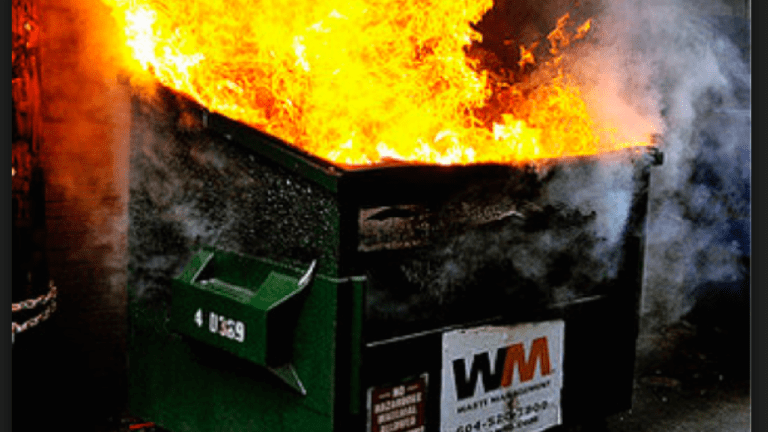 Opening Bell 10.18.19
"Store your money in the cloud" they said, "it'll be safe" they said ...
Start your day with the Opening Bell powered by The Water Coolest. The Water Coolest is the preferred bathroom stall reading material of finance professionals. Sign up for the free daily newsletter.
NOTHING TO SEE HERE
Chime took a page out of Fortnite's book, going dark for the last 24+ hours ...
The branchless bank hung customers out to dry on Wednesday as its entire platform worked about as well as Adam Neumann's corporate card thanks to a complete service outage. All or nothing, I guess. As a result, customers were stuck being that friend whose card is conveniently declined when the bill comes ... but will definitely pay you back later.
The issues began late Tuesday when Chime's third-party payment processor Galileo experienced an "operational incident" that definitely, 100% was NOT a data breach. Ultimately, Chime settled the payments (and debit card) issue, but the company's app and website are still down (as of this writing).
Going up
Fintech is all the rage these days with companies attracting tech-savvy customers to non-traditional banking platforms with killer UX (and free stocks). Chime has been a pioneer in the branchless banking industry with customers ballooning from 1M in 2018 to over 5M this year. 
As a result of, and to continue its success, the company is looking to raise funds at a $5B valuation, which is why the outage couldn't have come at a worse time. Rule #1 of Y Combinator: don't let your platform crash when attempting to fundraise.
The bottom line ...
Still, a little f*ck up along the way likely won't deter investors. There's just too much money to be made. Case in point: Galileo, which was allegedly behind the initial breakdown raised $77M ... yesterday. After all, America loves a good comeback story.
Mobile bank Chime goes dark for millions of customers as it seeks $5 billion valuation [CNBC]