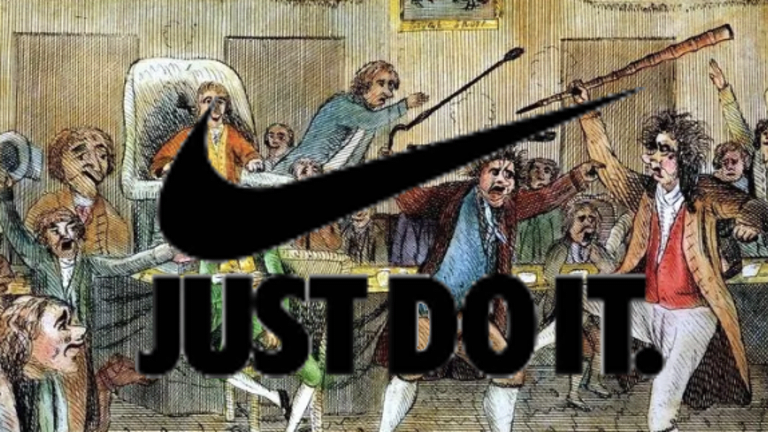 Opening Bell 10.23.19
*Adidas CEO looks over shoulder*
Start your day with the Opening Bell powered by The Water Coolest. The Water Coolest is the preferred bathroom stall reading material of finance professionals. Sign up for the free daily newsletter.
TIMES ARE TOUGH
Adam Neumann got some good news and some bad news. The good news? SoftBank will fork over as much as $1.7B to Neumann as it steps in to bail out his rapidly sinking WeWork. The bad news? He'll have to sever almost all ties with his former company. 
Is that so?
According to the tentative deal, Neumann will have the right to sell up to one-third of his shares, worth more than $970M, as part of a tender offer. SoftBank will also help Neumann repay a more than $500M loan facility led by JPMorgan. 
Finally, Neumann will receive a $185M "consulting fee" (read: "if we pay you $185M, don't call or write" fee). The Neu-Man said he's agreed to work exclusively with WeWork for the next four years, but he'll be stepping down from his role on the board and will only hold a minority stake in the company. Can you say "rest and vest?"
Protect this house
Under Armour's founder, Kevin Plank, announced yesterday that he'd be leaving his CEO position effective January 1st. 
Plank has been the firm's CEO since he founded the second-rate apparel company in his mom's basement in 1996. But as of late KP has been caught up in a number of scandals surrounding the company culture. You mean a sports company with a core lacrosse business has a less than palatable culture? Color us shocked. Plank will be replaced by current COO Patrik Frisk. 
Shoe dog gone
Nike will also be under new leadership next year. CEO Mark Parker announced on Tuesday that he will not Just Do It anymore, starting in 2020. Parker took over as CEO in 2006, replacing Nike founder Phil Knight, who likely grew tired of putting all of his efforts into designing University of Oregon football jerseys. 
Under Parker's watch stock prices and sales climbed, but so did allegations of mistreatment of female Nike athletes. Three Olympic runners wrote op-eds in the NY Times earlier this year accusing Nike of reducing their contracts when they got pregnant. 
Parker will remain the company's executive chairman and will be replaced by former eBay CEO John Donohue. 
The bottom line ...
For Under Armour, its new CEO will have his work cut out for him. UA's business with outside retailers and sales through online and in-store avenues fell last quarter. In North America specifically, sales were down 3% compared to a year ago. 
For Nike, the stock is up 29% on the year, but it has pressing issues to address moving forward. 
SoftBank to Boost Stake in WeWork in Deal That Cuts Most Ties With Neumann [WSJ]