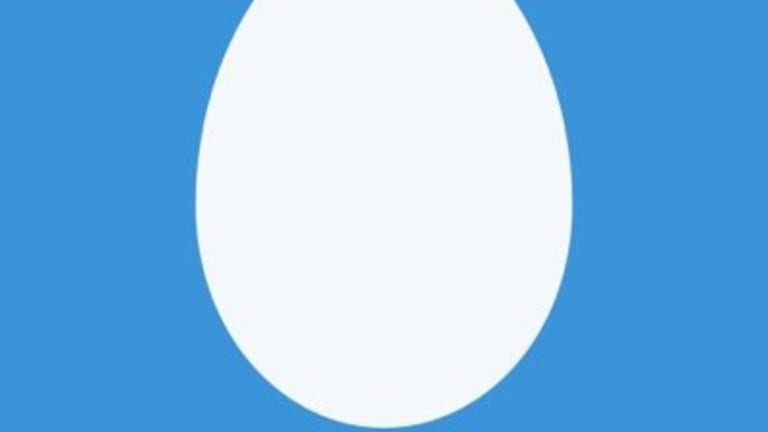 Opening Bell 10.25.19
Troll game strong ...
Start your day with the Opening Bell powered by The Water Coolest. The Water Coolest is the preferred bathroom stall reading material of finance professionals. Sign up for the free daily newsletter.
TROLLED
Jack Dorsey had a rough day at the Tweet factory. Twitter shares were down more than 20% Thursday after the release of its Q3 numbers. Why? For starters Twitter missed on Q3 earnings, bringing in only 17 cents per share compared to the expected 20 cents. Twitter also missed on revenue ($823.7M vs. an expected $874M). That's a worse third quarter than the Jets on MNF. 
So what happened?
If you ask Twitter, its poor performance can be attributed to ad sales, or the lack thereof. Ad sales represent the majority of the company's revenue stream … so it checks out. 
In a shareholder letter, the company announced that it had identified issues with its Mobile App Promotion (MAP) product, affecting its ad targeting ability. What good is a sh*tty promoted tweet if it's not reaching the right people? 
That MAP issue hurt Twitter's ability to share data with ad partners, and in turn caused a 3 basis point drop in year over year revenue, according to the firm. 
So what's next for Twitter? Spend more money. In an effort to move past its bump in the road and continue to build its platform, Twitter expects 2019 capital expenditures to reach $600M, well above the $487M spent last year. 
Shots fired
A bad quarter didn't stop Jack Dorsey from taking shots at the Big Swinging Zuck over at Facebook. In an interview with BuzzFeed yesterday, Dorsey didn't pull any punches when referring to Zuck's comments that Facebook's creation stemmed from the start of the Iraq War. Umm, come again?
That's right, Mark Zuckerberg claimed that he started Facebook because of the Iraq War. Zuck said, "If more people had a voice to share their experiences, maybe things would have gone differently." Dorsey replied by calling it revisionist history that's taking away from the "authenticity" of what social companies are trying to do. Because if there is one place to go for "authenticity" it's social media accounts.
The bottom line ...
Twitter shares closed the day at $30.75, while Facebook was up 0.12% to $186.38. Twitter expects its ad data issues may affect earnings in this quarter as well, though not as much. 
Twitter stock plunges as company blames ad targeting problems for earnings miss [CNBC]
There's plenty more where that came from. Sign up for The Water Coolest today to get the free daily newsletter delivered to your inbox daily.