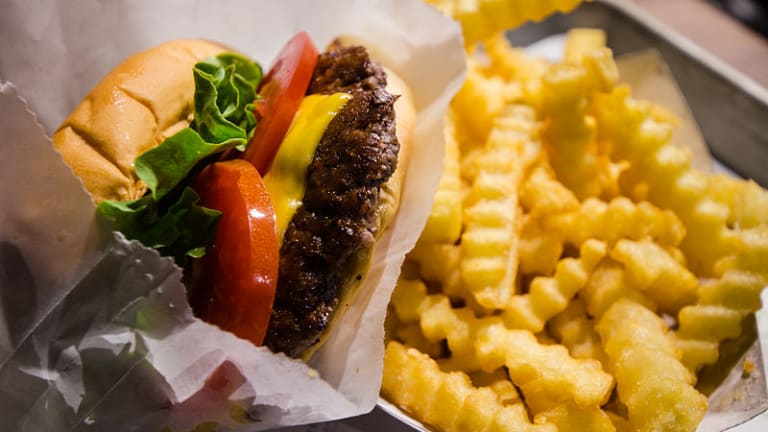 Opening Bell 10.29.19
Beyond beef. It's what's for dinner.
Start your day with the Opening Bell powered by The Water Coolest. The Water Coolest is the preferred bathroom stall reading material of finance professionals. Sign up for the free daily newsletter.
ABOVE AND BEYOND
In a day that saw the S&P 500 hit record highs, Alphabet and Beyond Meat stocks got roundhouse kicked to the face ... following pretty OK earnings reports.
Alphabet reported after hours and earning per share of $10.12 fell well short of expectations ($12.42). Despite besting revenue expectations ($40.5B vs. $40.32B expected), investments in its cloud business ate away at the bottom line.
Even though most metrics fell in line with what the Street demanded, and despite Sundar Pichai's best efforts to smooth over the miss, Alphabet's stock dropped nearly 2% after hours.
Anything else?
But it wasn't all trainwrecks and fire drills for Google yesterday as the company announced it is looking to purchase Fitbit. While the price wasn't disclosed, the news alone sent Fitbit's stock up 30.5% and added roughly $330M to its market cap. But did they get their steps in? 
Buying Fitbit would launch Google squarely into the wearables space for a showdown with Apple.
Going Beyond
An IPO darling announcing its first profitable quarter is the stuff on investor's wet dreams, right? Not so fast.
Beyond Meat announced $.06 EPS which was greater than the $.03 estimates. And revenue came in at $92M for the quarter, $10M higher than expected.
So what gives? Two words: lockup period (or lack thereof). You see, the great news means it is prime time for some investors to cash out as the IPO lockup period (WTF is this?) expires today. Fear of early investors abandoning ship sent shares down nearly 10% after hours yesterday.
The bottom line ...
In addition to their short term woes, both Alphabet and Beyond face longer-term headwinds ... namely the competition.
Alphabet is spending like a sugar baby that just spent a weekend at Cannes with an overweight eastern European oligarch. The company is playing catch up in the cloud arms race. It currently lags both Microsoft and market leader, Amazon.
Going forward Beyond Meat faces stiff competition not only from other startups like Impossible, but established food giants like Nestle and Tyson (mmm, chicken tenders) that are establishing their own disgusting meat-alternatives to dethrone BYND.
Alphabet stock dips on earnings miss  [CNBC]
There's plenty more where that came from. Sign up for The Water Coolest today to get the free daily newsletter delivered to your inbox daily.