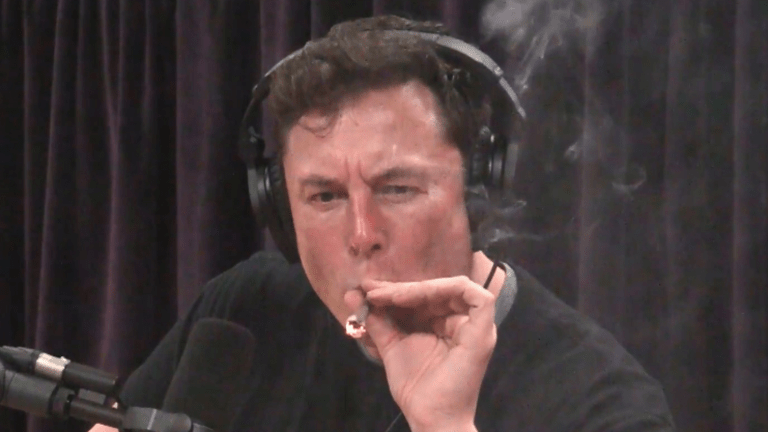 Opening Bell 10.3.19
"It could be worse." - Elon Musk
Start your day with the Opening Bell powered by The Water Coolest. The Water Coolest is the preferred bathroom stall reading material of finance professionals. Sign up for the free daily newsletter.
I'M NOT MAD, I'M DISAPPOINTED
Somebody keep the devil's lettuce away from Elon Musk. Tesla delivered 97k cars in Q3, setting a quarterly record for the electric vehicle manufacturer. The previous record, set during Q2, was 95,200 cars worldwide. Still, Elon came up short.
While Tesla's numbers were a 16% improvement vs. Q3 last year, analysts expected the company to crank out more than 99k cars. On the news, the company's stock price dropped by 3%. 
You might remember that in an email that "leaked" last week, Musk said that Tesla "had a shot" at hitting 100k vehicles for the quarter. But considering the source, the level of unwarranted big d*ck energy isn't exactly surprising.
Still a long road 
While breaking records is always a good thing, Tesla will need to pull a Usain Bolt and beat its own record to hit its yearly delivery goal. Musk and the rest of the AV Club will need to deliver another 104k vehicles in Q4 if Tesla wants to hit its 360k to 400k car goal for the year, a 65% jump from last year for the quant types at home.
To most, that might seem like an insurmountable task, but to the mad South African that sells flamethrowers in his spare time, it's not impossible. 
The bottom line ...
Tesla is going to need to kick things into high gear if it wants to hit its yearly delivery goal. Which will be hard to do considering Teslas don't have gears. In China, a 10% tax credit on electric cars certainly makes it a more appealing option. And the company is also offering customers two free years of supercharging to get those numbers where they need to be.
Tesla delivers a record 97,000 vehicles in third quarter, falling short of forecasts [CNBC]
IN OTHER NEWS
- Microsoft is giving us the phone no one asked for [CNBC]
- *Investors patiently waiting for Trump's "trade deal is close" tweet* [Yahoo! Finance]