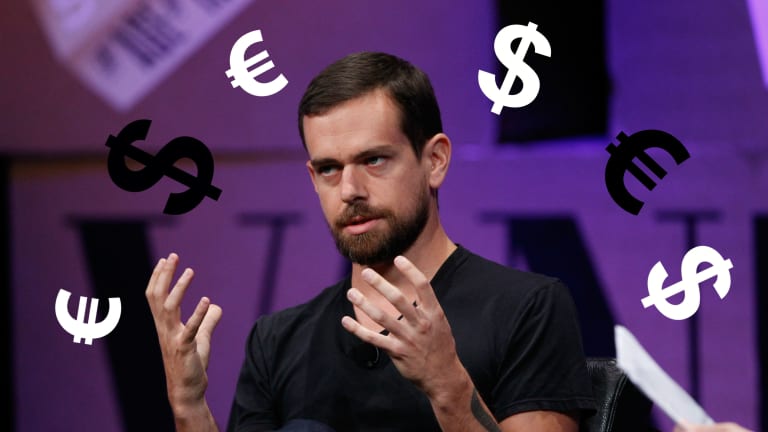 Opening Bell 10.31.19
"Follow-for-follow?" - every politician on Twitter
Start your day with the Opening Bell powered by The Water Coolest. The Water Coolest is the preferred bathroom stall reading material of finance professionals. Sign up for the free daily newsletter.
STICKING TO MEMES
Twitter is out here doing God's work. The platform is banning all paid political ads. @Jack himself announced the move on his personal account at roughly 4 PM on Wednesday. Politicians on both sides of the aisle weighed in, with many Dems lauding the move, while conservative lawmakers denounced what they saw as an attack on their voice. 
So what was the motive? 
According to Jack, he believes that political messages should be "earned, not bought." Jack pointed to the risk involved with paid political ads, saying that they can be used to "influence votes that impact the lives of millions." They also are just plain annoying. Twitter joins TikTok in banning paid political promos.
The move is seen as a shot at Facebook, which has faced scrutiny from Congress, among others, over its stance on political ads. Earlier this month Zuck announced that not only would he allow political ads to run on his platform, but Facebook won't be fact-checking them either.
The bottom line ...
Twitter's stance on politics didn't pay off in the (very) short term. On the news, shares fell 1% in after-hours trading. Facebook, on the other hand, jumped 3.6% after hours following the release of its strong Q3 results. 
With the 2020 election cycle rearing its ugly head, it's estimated that candidates and their supporters will spend more than $6B on ads, with $1.6B of that coming in the form of digital video. According to analysts, Facebook and Google will receive the lion's share of those dollars. We can only assume that Twitter will be looking for money in Jack's couch cushions to make up the difference. 
Either way, you'd better keep your head on a swivel as the avalanche of paid political ads heads our way. Stay woke.
Twitter bans political ads after Facebook refused to do so [CNBC]
There's plenty more where that came from. Sign up for The Water Coolest today to get the free daily newsletter delivered to your inbox daily.