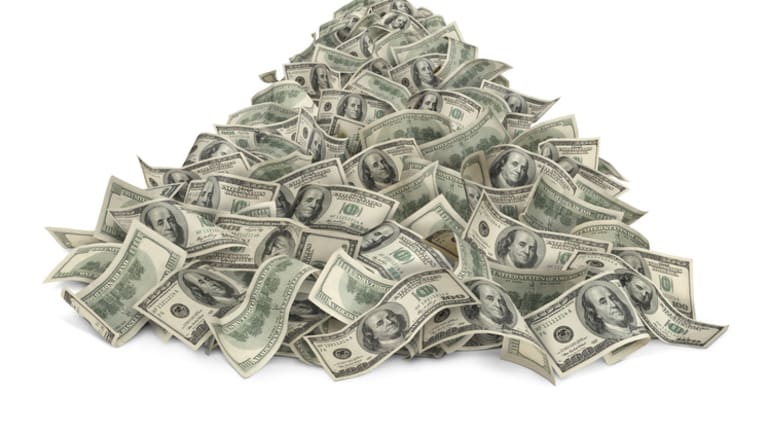 Opening Bell 10.4.19
Bird got the D ...
Start your day with the Opening Bell powered by The Water Coolest. The Water Coolest is the preferred bathroom stall reading material of finance professionals. Sign up for the free daily newsletter.
BIRD'S THE WORD
CDPQ and Sequoia Capital have taken to Bird Scooters like Russ Hanneman to Pied Piper. The financiers invested $275M in a Series D funding round, bringing Bird's valuation to a whopping $2.5B. So far, Bird has raised more than $700M. 
For a company whose product has been labeled a public health crisis, this is a step in the right direction. Investors had their doubts after the company saw revenue drop to just $15M in Q1, while losses topped the $100M mark during the same time frame. 
So why are companies investing?
Unit economics is the name of the game. For Bird, that means looking at how much money each nerd-mobile can make. To keep scooters making more money, you've got to keep them on the street longer, which makes the lifespan of the preferred public transportation method of virgins one of the more important metrics the firm tracks.
Last year, Bird scooters had an average lifespan of just 28.8 days. Or roughly the equivalent of the US' interest in soccer every four years. For the company to break even, the scooters need to be on the streets for around six months.
"Challenge accepted." - Bird engineers, probably.
Bird recently released two new scooter models, the Bird One and Bird Two. Names that that reek of "Oh, sh*t, that was due today?" The Bird One allegedly has a lifespan of 15 months, while Bird Two's lifespan has yet to be determined … but it's gotta be 30 months, right? The Lime competitor expects both iterations of its e-Razor to be around long enough to make money. 
The bottom line 
What's Bird going to do with all that money? Well, to start, it'll work on a path to profitability. From a business standpoint, probably not a bad idea. The firm said it will also be continuing R&D on its scooter.
For the rest of us, Bird's new investment just means that we'll have to work on our agility to dodge even more of those annoying ass scooters in more major cities.
Electric scooter company Bird raises $275 million, with a new focus on profitability [QZ]
IN OTHER NEWS
- Uber has another get rich quick scheme up its sleeve [WSJ]
- Lazard is doing its best DB impression [WSJ]