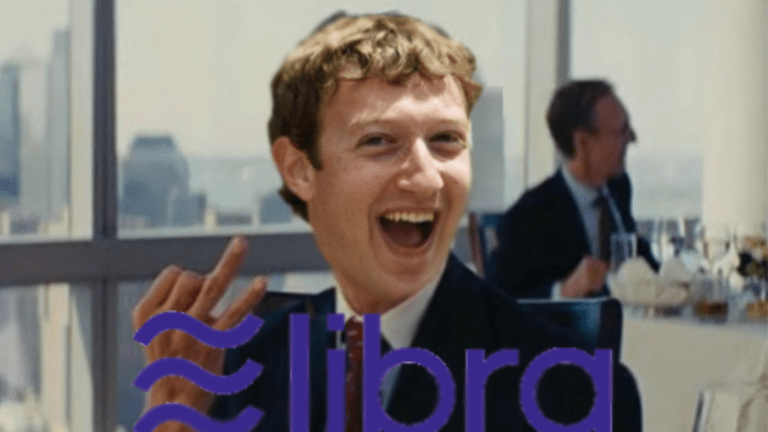 Opening Bell 10.7.19
PayPal's pull out game is strong ...
Start your day with the Opening Bell powered by The Water Coolest. The Water Coolest is the preferred bathroom stall reading material of finance professionals. Sign up for the free daily newsletter.
PULLOUT
PayPal is hoping to come away with more than just store credit after the firm announced it would be pulling out of Facebook's Libra payment network. Backlash has been building from government officials in the US and Europe, as countries are worried that Facebook won't be able to protect user privacy. Gee, I wonder why? 
Money moves
While user privacy is a key component to the hesitations surrounding Libra, another issue that regulators are worried about is the ability for terrorist organizations to launder money through the crypto platform. 
PayPal has received criticisms in the past for its inability to regulate illegal activity on its platforms. So it sounds like a perfect fit, right? In 2015 it agreed to pay out $7.7M for allegedly processing payments for users and organizations that had been sanctioned by the US. In 2017, the company received subpoenas from the US Justice Department regarding a program surrounding its anti-money-laundering compliance. 
Not Alone
PayPal isn't the only group getting cold feet. Just last week, Visa, Mastercard, and others said they were unsure of their involvement with building out Libra's network and were leaning towards removing themselves from the situation. Many executives have refused Facebook's request to support the project publicly over worries that they'd be exposing themselves to prying regulatory eyes. 
The bottom line
While starting a cryptocurrency is risky business to begin with, having world financial leaders express their displeasure with your platform before it even launches is a Herculean hurdle to overcome.
On Oct 14th, Libra leadership is getting together in DC to appoint a board of directors, which will help assuage some government concerns and put some compliance stop gaps in place. Worst case scenario? Facebook just gets back to its roots selling personal data to advertisers. 
PayPal Drops Out of Facebook's Libra Payments Network  [WSJ]
IN OTHER NEWS
- Barney's might be saved afterall [WSJ]
- Disney doesn't want your money, Netflix [WSJ]