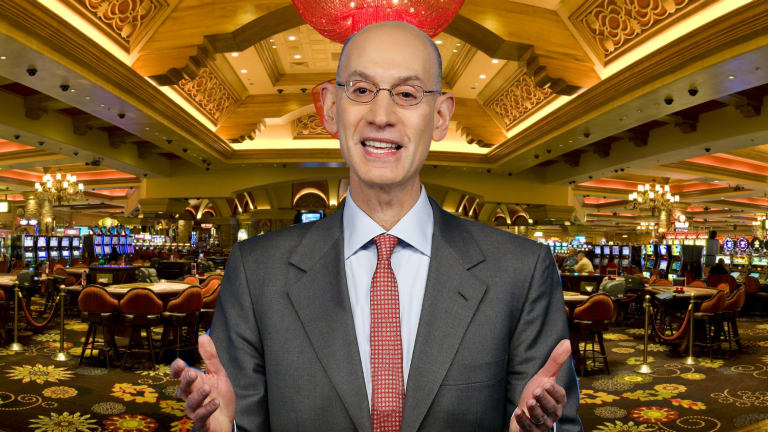 Opening Bell 10.8.19
Daryl Morey is king of the trolls ...
Start your day with the Opening Bell powered by The Water Coolest. The Water Coolest is the preferred bathroom stall reading material of finance professionals. Sign up for the free daily newsletter.
TWITTER FINGERS
Houston Rocket's GM Daryl Morey had quite the Friday. It started off like any other: strolled into work late (presumably still drunk from last night), grabbed a cup of joe, and pulled up Twitter. Then he fired off the tweet heard round the world. Morey's tweet supported the Hong Kong protesters (and democracy in general). 
The only problem with that? More than 500M Chinese citizens watch the NBA, especially the Houston Rockets, following Yao Ming's stint with the team. A large majority of those citizens do not "stand with Hong Kong," especially if you ask the Chinese government.
Uh oh
Morey eventually deleted the tweet, but it was too late, the flood gates had been opened. Chinese citizens voiced their government-approved outrage, and calls for boycotts began to mount.
At one point, all Rockets gear had been wiped from every major Chinese e-comm site as if the team never existed. Some were even threatening to boycott their beloved star, Stephon Marbury *audible gasps*.
In response to the blowback, both Morey and the NBA issued statements that roughly equated to "sorry you feel that way," not apologizing for the words themselves, but for the backlash they caused abroad. 
The bottom line ... 
The NBA is between a rock and a hard place. It'll either need to apologize to China (and face potential blowback stateside) or risk alienating a huge, rapidly growing market. Or, of course, they could just make everyone happy and make the Dunk Contest fun to watch again. 
At stake are billions of dollars in potential revenue ... and at least one Stephon Marbury shoe deal. Your move, Adam Silver.
The NBA is under fire for its response to Daryl Morey's tweet supporting protesters in Hong Kong [BI]
IN OTHER NEWS
- Why you gotta do Thomas Edison like this, GE? [WSJ]
- HSBC is taking a page out of DB's book ... again [BI]