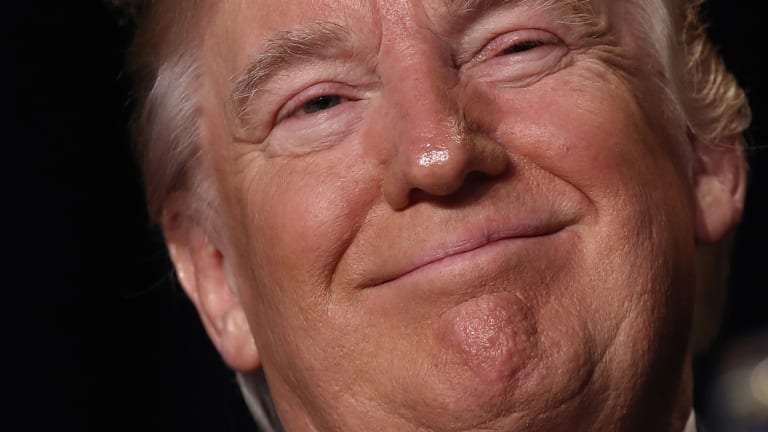 Opening Bell 10.9.19
Annnnd it's [any hope of trade talks being fruitful] gone ...
Start your day with the Opening Bell powered by The Water Coolest. The Water Coolest is the preferred bathroom stall reading material of finance professionals. Sign up for the free daily newsletter.
STAIN OF THE CENTURY
China is not letting the NBA off the hook for Rocket's GM Daryl Morey's tweet supporting protestors in Hong Kong. In fact, China has doubled down, canceling the broadcast of all NBA preseason games after commissioner Adam Silver refused to apologize for Morey's tweets.
In addition to government backlash, Chinese celebrities have pulled out of an NBA event in Shanghai, and tickets to a Shanghai game have been pulled from online ticket broker's sites. Take that, StubHub.
Smartphone maker Vivo is even pulling its sponsorship of the league in China. Adam Silver said he's going to try to make things right when he gets to Shanghai.
Meanwhile, in America
The White House has blacklisted eight Chinese tech companies, including the world's most valuable AI startup, and placed travel bans on Chinese leadership that have a role in the mass detention of Muslims in China's Xinjiang province. Secretary of State Mike Pompeo called it "the stain of the century." 
What'd China have to say about that? 
In short: they were not happy. The Ministry of Commerce "strongly urged" (read: demanded) the US to stop making "irresponsible remarks" in regards to China's human rights record. They also asked that the US remove the bans placed on government officials.
And of course, the Ministry is calling for sanctions to be lifted on the Chinese companies the US blacklisted because "that's not cool, bro."
The bottom line ...
The situation is ugly. Like, Shaq's free throw shooting technique, ugly. There are no two ways around it, and according to the International Monetary Fund, it could get uglier. 
The US and China are set to meet this week in Washington DC to discuss an end to the trade war between the countries. If a deal isn't reached, the IMF estimates that the trade war could cost the global economy upwards of $700B (by 2020), or 0.8% of the world's total GDP.
So, it's in everyone's best interest to get this whole thing sorted out ASAP. 
China, NBA Standoff Deepens Over Basketball Executive's Tweet  [WSJ]
IN OTHER NEWS
- Who ya got? Adam Neumann or Masa Son? [Bloomberg]
- Jerry Interests Rates is back on his bullsh*t [Bloomberg]