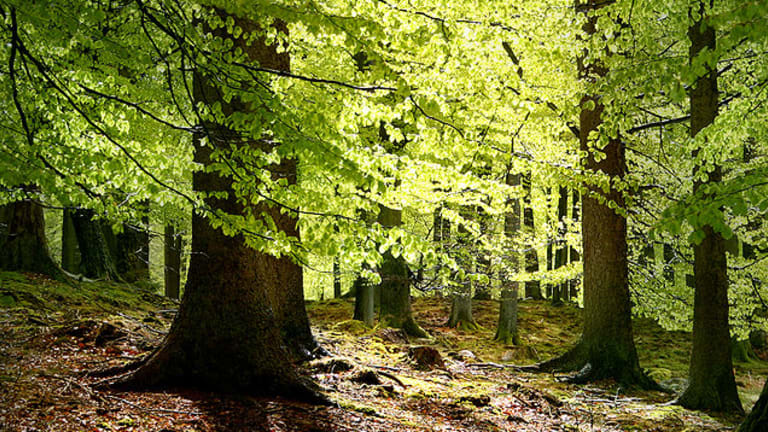 Pops And Popsy Search For Truffles In The Forest: An Insider-Trading Story
Told in four (and counting?) indictments.
There are a lot of interesting names in the web of insider-trading indictments stemming from the alleged international insider-trading web handed down over the last few days. There's Goldman Sachs Vice President Bryan Cohen, accused of passing tips to a Swiss trader in 2015 and 2017. He also allegedly got and passed tips to one George Nikas, who allegedly got his tips from one Telemaque Lavidas, whose father was a pharmaceutical director. There's also a London-based poker-playing trader, Joseph El-Khouri, who allegedly served as a middleman to a tip-receiving Swiss trader who may or may not be the same as the aforementioned Swiss trader. Which brings us to the stars of this soap opera: Pops and Popsy.
They were young lovers in London, working as junior investment bankers at Moelis & Co. and Centerview Partners LLC. They had affectionate nicknames for each other: Pops and Popsy.
Pops and Popsy have real names, of course. Real names that can be put at the top of indictments. And those names are Darina Windsor and Benjamin Taylor. And according to those indictments, they stole all sorts of juicy tidbits from their employers, passed them off to El-Khouri and other middlemen, and reaped $1 million in rewards for it.
In an October 2012 email quoted in the indictment, Ms. Windsor wrote to Mr. Taylor with the subject line: "Once upon a time, there was a Pops searching for Truffles in the Forest…" Attached to the email was confidential information from Centerview related to a client, Onyx Pharmaceuticals Inc., which Ms. Windsor took from the bank's computer system, prosecutors said….

In one instance outlined in the indictment, a securities trader in Switzerland who received information from Ms. Windsor and Mr. Taylor's middlemen leaked that information to journalists, with the aim of having them publish news articles that could influence stock prices. In two examples included in the indictment, the trader allegedly reaped more than $1.2 million through trades pegged to articles based on information he leaked.
So far, only El-Khouri and Lavidas have been arrested. But the passion warmed by so many burner phones between Pops and Popsy is apparently no more, or at least long-distance: He's on the lam in France, and she in her native Thailand.
Investment Bankers Charged in Global Insider-Trading Scheme [WSJ]
Goldman VP, Poker Player and Lovers In Insider-Trading Plot [Bloomberg]