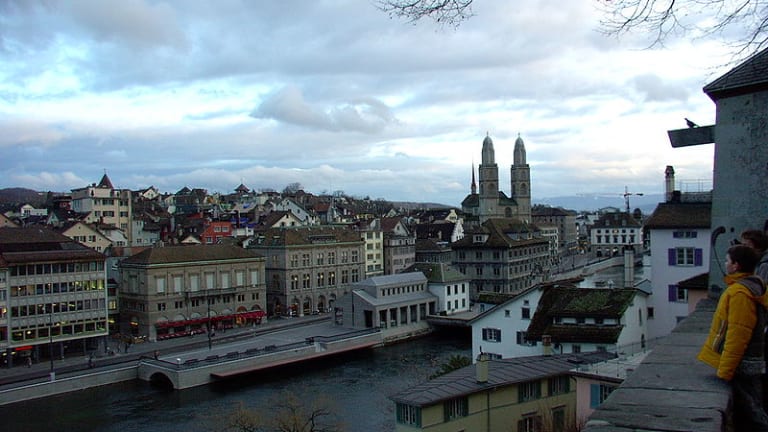 Move To Zürich Leads Directly To Near Tripling Of Hedge Fund's Returns
OK, maybe a few other things went into it, but still.
We've never been to Schaffhausen, but it seems like a nice enough place: Swiss, with a Renaissance old city, views over a particularly scenic part of the Rhine, proximity to cut-rate German pizza. Maybe a bit too nice, too comfortable. Because a couple of years ago, a little Schaffhausen hedge fund picked up and moved to the hustle and bustle of Zürich (full disclosure: we have also never been to Zürich), and suddenly, that hedge fund, Quantica Capital, which had managed double-digit returns just twice in between 2009 and 2016 (three times if you count the 15.4% drop in 2015, a bigger drop than any annual gain ever enjoyed by the CTA), is on its way to its second double-digit year in three (albeit wrapped around a 3.7% decline last year).
Quantica Capital AG's flagship fund is up 26% in 2019, compared with a 9% gain for an index of commodity trading advisors, a breed of quant that uses futures contracts and typically surfs market momentum. In September the firm attracted about $100 million of new money, taking assets under management to $550 million.
I mean, we've heard that Zürich's a pretty nice place to live, but that's an impressive amount of big-city spring in one's step. (Also, we've heard that Frankfurt's a pretty nice place to live, too, and beg to differ; also, that doesn't seem to be helping some prominent Frankfurters.) Tell us more about the inspirational power of Switzerland's largest city.
In 2017, Patrick J. Aregger took over an obscure hedge fund based in a sleepy Swiss town. He moved its base to Zurich, shook up operations -- and trounced the trend-following competition…. Like most quantitative hedge funds, the precise details of Quantica's methods are proprietary, though Aregger does offer an outline: The firm standardizes and ranks the volatility-adjusted price trends of all 63 instruments it trades, helping it spot any shift in the relative dynamics between assets.
OK, so it's not all the lights and excitement of Zürich, but a little of that Man Group magic so notably lacking at the Man Group, and also a rejiggered black box that's better and faster at picking up trends. Takes the romance out of the country-mouse-moving-to-the-big-city trope, but this is Switzerland so they're probably OK with that.
Obscure Hedge Fund Leaves Sleepy Swiss Town and Trounces Rivals [Bloomberg]