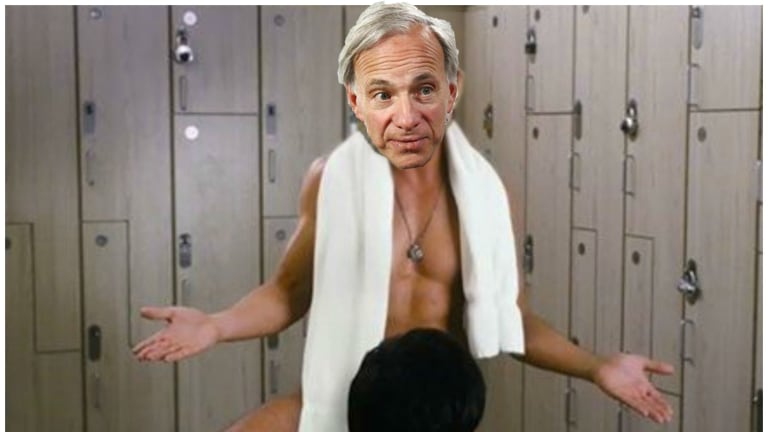 Ray Dalio Is Worried About The Global Economy [This Is New Content, Not A Rerun]
The Wizard of the Westport Woods is becoming the new Dr. Doom.
Wethinks the most important Principle these days might be consistency about macro bearishness.
From Bloomberg via "Davos in the Desert":
Billionaire hedge-fund founder Ray Dalio says the global economy is under threat from an explosive mix of ineffective monetary policy, a rise in the wealth gap and climate change. The combination will lead to a "scary situation" over the next decade, according to Dalio, whose investment management firm, Bridgewater Associates, is the world's biggest hedge fund. Dalio made the comments at an investment forum in Saudi Arabia.
And he means it this time, exactly like the last ten times he said it! But - in Ray's defense - it's definitely cooler when you say it to a room full of obscenely wealthy oligarchs nursing boners for the Aramco IPO. 
Billionaire Hedge Fund Manager Ray Dalio Says Global Economy Faces 'Scary Situation' [Bloomberg]