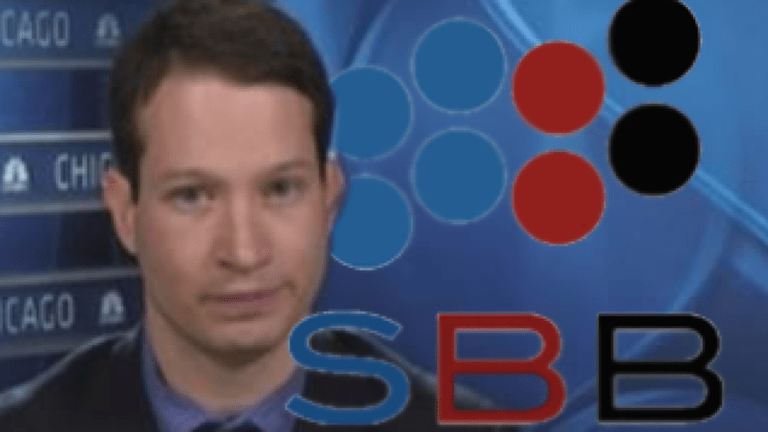 Guy Who Founded $400 Million Hedge Fund In His Dorm Furious To Be Sued By The SEC
Samuel Barnett is not sure what the feds mean about "a decade of fraud."
Samuel Barnett, 30, founded SBB Research almost a decade ago in his dorm room, transforming a college side gig into a hedge fund that managed more than $400 million.
Awesome! Wunderkinds are the best, especially when they get people to give them a lot of money and then charge them a fee for the privilege. This Barnett guy sounds like the second coming of the Ackman/Einhorn/Loeb golden age of boy genius hedgies! What's the secret to his success?
The U.S. Securities and Exchange Commission says through a years-long fraud that consisted of inflating holdings to mislead investors into believing that SBB's performance was much better than it actually was.
Oh.
How bad?
According to the SEC, SBB's track record was based on fraudulent manipulation by Barnett and Aven of the value of the hedge fund firm's investments.
Ok, but what was unusual about this hedge fund?
Barnett, who primarily invested in structured notes, overcharged his clients $1.4 million in fees due to the inflated evaluations, according to the SEC. He eventually tried to make investors whole by paying a "secret" credit into their accounts without revealing that they had been overcharged in the first place, the regulator said.
Ugh. Classic SEC: not letting the kids put a new spin on an old routine.
We believe that children are our future, so we will hear out SBB before we make any assumptions here...
SBB is "eager" to fight the SEC's allegations in court, H. Gregory Baker, a lawyer representing Barnett, SBB and Aven, said in a statement.

"SBB operates with the utmost integrity and vehemently disagrees with the SEC's aggressive and extreme interpretation of SBB's good faith estimates of their hard-to-value investments," Baker said. "The SEC is in direct conflict with years of professional opinions of SBB's third-party accounting professionals. No investors were harmed; quite the contrary, SBB's funds have performed well."
Well...that's disappointing.
Hedge Fund Started in College Dorm Room Accused of Fraud by SEC [Bloomberg]