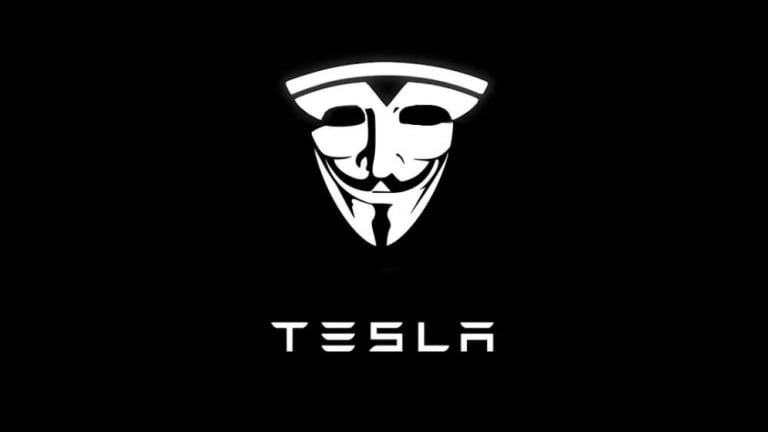 In These Chaotic Times, We Can Still Rely On Tesla To Post A Solid Quarterly Loss
You are our constant, Elon Musk.
Remember when Tesla losing money was seen as big news? Those were the days.
But maybe it's high time we retreat back to the simpler pleasures. Quiet time at home with our loved ones, the news off and phones in drawers. The preparation of a hearty meal from scratch. A good book in front of a roaring fire. Or Elon Musk spinning a third straight quarterly loss into a growth story of an unstoppable American car manufacturer...
Tesla is expected to post an adjusted loss of 46 cents a share, according to analysts surveyed by FactSet, compared with an adjusted profit of $2.90 a share in the year-prior period. Analysts see Tesla remaining in the red even though Chief Executive Elon Musk told them in July that, after two straight unprofitable quarters, the company would break-even in the three months just ended. 
Oh, yes. These numbers and the comparative truth that surrounds them are so comfortably Tesla that we feel like we could wrap them around us and wear them out into the crisp autumn air like a sweater made from bad data and mediocre bullshit.
And speaking of the latter:
Tesla has lots in the pipeline. The earnings call gives Mr. Musk a platform to provide an update on those initiatives. Tesla has said it would begin production of Model 3 vehicles at a new facility in Shanghai by the end of this year. Tesla has been vague about delivery details and timing, but with less than three months to go some clarity could emerge on the call. Investors also will look for an update on Tesla's push to bring its Model Y compact SUV to market by next year amid hints it could come early. Tesla also has plans for an all-electric pickup truck with more details due next month.
So at 4pm EST today [or whenever Elon decides he's ready] just tune out all the talk about impeachment, WeWork, ethnic cleansing of our allies by our other allies, Mark Zuckerberg and other nightmares, and just listen to America's greatest living industrialist playboy make you believe that money is about perception and that all things are possible.
None of it will be true, of course, but you might feel better for a second or two.
[UPDATE: You RUINED THIS FOR US, Tesla!]
Tesla Headed for Another Quarterly Loss: What to Watch [WSJ]