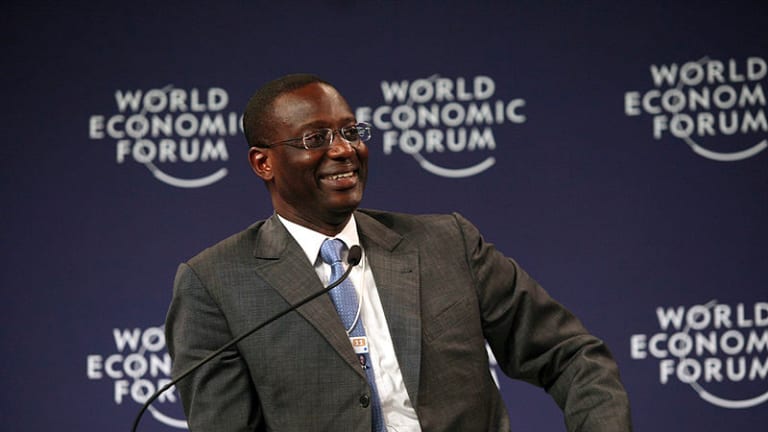 The Real Victim Of The Credit Suisse Spying Scandal Is Tidjane Thiam
I mean, if you really think about it.
Credit Suisse's Big Lebowski-esque spy scandal has certainly hurt a lot of people. The bank's former wealth-management chief Iqbal Khan certainly seems the most aggrieved, what with being the target of a botched operation that led him to call the caps. His family, too, since the incompetent investigators decided to trail and observe them, too. The private dicks themselves haven't had a great time, either, what with the tales of the hilarious bungling bringing professional humiliation, and also "temporary arrests." Then there's the security consultant hired by Credit Suisse who hired the PIs who killed himself, and the now-former Credit Suisse executive who the more conspiratorially-minded among you might label a fall guy. There's Credit Suisse itself, what with the reputational damage, and Credit Suisse's stockholders, whose shares haven't exactly benefitted from this whole escapade.
But what about Tidjane Thiam? Surely, he is the real victim here. After all, he's totally blameless in the whole thing, according to the law firm he hired, but suffers from the same reputational and share price damage afflicting others. After all, he's lost two of his closest advisers in rapid succession, one to lack of loyalty and the other to an alleged surfeit, and now might actually have to talk to other people and take other viewpoints on board.
Mr. Bouée, the CEO's top lieutenant, had come with Mr. Thiam from Prudential PLC, and like him, was a former McKinsey & Co. consultant.

"You couldn't get a cigarette paper between them," said one former colleague who worked with them closely….

Mr. Thiam would make a high-level decision and Mr. Bouée would enforce it, people who worked with them said. Mr. Bouée had responsibility for controlling costs and managing information technology and security. He was effective and intensely loyal to the CEO, the people said….

Several people who have worked with both of them said Mr. Bouée's departure will force Mr. Thiam into new patterns as a CEO, in how he communicates with executives and tracks progress on work the bank is doing.
Credit Suisse Chief Faces Spy Scandal Aftermath Without Trusted Adviser [WSJ]