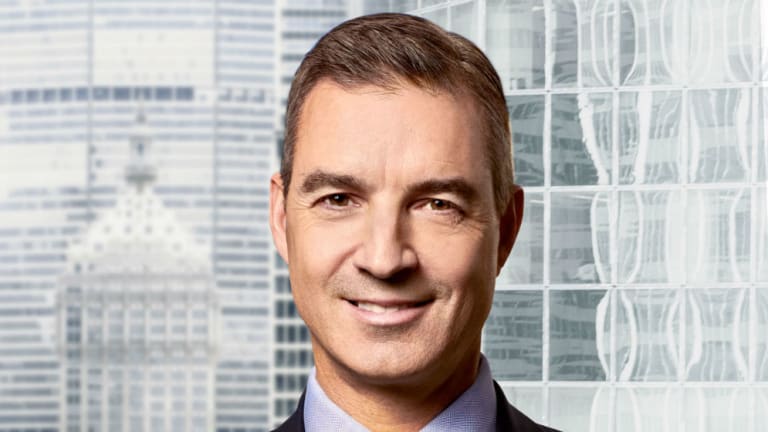 Third Point Stumbles In Q3 On Dan Loeb's Inability To Predict Entirely Predictable Things
Argentina being Argentina and Sony's disinterest in his ideas appear to have come as genuine shocks to the hedge fund manager.
Dan Loeb's powers of clairvoyance and persuasion have been on the wane recently, and it is getting expensive. Third Point shed 0.2% in the third quarter to cut its year-to-date gain to 12.7%, well behind the broader markets. And this in spite of the fact that Nestlé, Campbell's and Sotheby's are all somewhat improbable contributors to Third Point Offshore's bottom line. So what's the problem? Well, for one, those shorts Danny Boy stubbornly clings to. But the real problem was Argentina, where Loeb once again proved disastrously wrong in betting that doomed pro-market President Mauricio Macri had a chance, in spite of everything that his equally-wrong colleagues have done to ensure that he did not. (Macri was formally swept from power yesterday by you-know-who.)
Our largest loss in the Third Quarter was in Argentine sovereign debt, when a surprising outcome in the August 11th presidential primary caused a panic in the capital markets. Argentine credit generated significant profits for us from 2014‐2016 and our return to the sovereign bonds was driven by our view that: 1) the incumbent President, Mauricio Macri, had a good chance of prevailing in the national election in October as he had been gaining in polls and nearly every piece of data correlated with his electability was improving. We expected Macri to lose in August but by a slim margin to the opposing, market‐unfriendly ticket of Alberto Fernández and Cristina Kirchner… In failing to anticipate the extent of Macri's loss in the primary election, our most significant mistake was missing the second order thinking that in such a scenario, Argentina would be rudderless for almost three months between the August primary and the October election and economic mayhem could ensue…. In this vacuum, investor fears spiraled into a massive sell off in the currency and reserve depletion, making a debt restructuring inevitable.
And we all know how good Cristina Kirchner is at negotiating a debt restructuring. But there was plenty more utterly predictable eventualities that Loeb failed to foresee in Q3. For instance, the sweet time the newly-merged eyecare giant EssilorLuxottica is taking in terms of firing people. And also the matter of Sony, which in spite of having spurned Loeb's recommendations once before, the hedge fund manager found both shocking and incomprehensible that it would do so once again.
While we did not expect that all our requests, such as the separation of the image sensor business, would be addressed immediately, we did expect that the Company would make some recommendations to address the structural impediments to long‐term value creation for Sony's shareholders.

Instead, Sony revealed that the review's conclusion was to maintain the status quo with no concrete proposals to improve the business. As students and practitioners of Japanese business principles like kaizen, it is difficult for us to imagine that a company of Sony's size and complexity could not find a single concrete action to improve its business and valuation.
To compound the shame Loeb is quite probably incapable of feeling, Sony managed to be a net positive for Third Point in the third quarter, in spite of ignoring Loeb and remaining "one of the most undervalued large capitalization stocks in the world."
Third Quarter 2019 Investor Letter [Third Point]
Third Point Blames Argentina Bet for Biggest Third-Quarter Loss [Bloomberg]
Third Point confirms EssilorLuxottica stake, still talking with Sony: letter [Reuters]
Third Point blasts Sony for sticking to status quo [Nikkei Asian Review]
In Argentina Election, Leftists Savor Victory Over Incumbent [NYT]