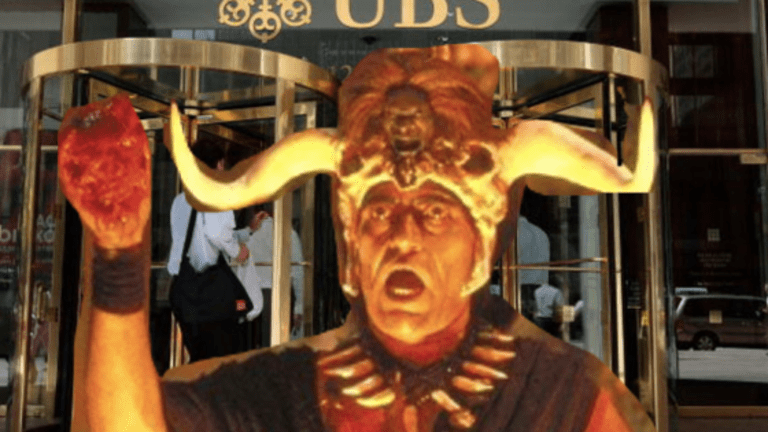 UBS Has Another UBS Quarter, Pretends To See Light At End Of Tunnel That Is Actually A Cave With A Recession In The Middle
Sergio Ermotti barely notices the I-bank's losses anymore, which is the point of them, right?
These have not been fun times for UBS, and the misery apparently continued into the third quarter. Profit and operating income dropped. Interest rate pressure remained. Jobs are still disappearing. The investment bank is still losing money. And it will cost $100 million to become less like UBS. But do not tell Sergio Ermotti that any of this is bad news.
The investment bank's job losses now are "not significant," Mr. Ermotti told Bloomberg TV. He said focusing on fewer industries and managing client relationships globally rather than regionally will save costs and "adapt businesses to current market conditions."
This year the bank is in fuel-saving mode according to its chief executive Sergio Ermotti, reducing costs by delaying new hires, and spreading IT-project spending over longer periods. It promised to reduce central costs by $800 million in the three years from 2018, with an additional $300 million in additional cost savings promised earlier this year.
None of that sounds good. But, then again, that's not taking into account UBS' significant Schadenfreude reserve.
UBS isn't immune to global macro forces. But with some adjustments, it has the wherewithal to make it through to the other side. Many of its European peers are starting from a much worse position.
UBS Takes Restructuring Charge as Profits Fall [WSJ]
UBS: Facing Headwinds but Ready for the Storm [WSJ]