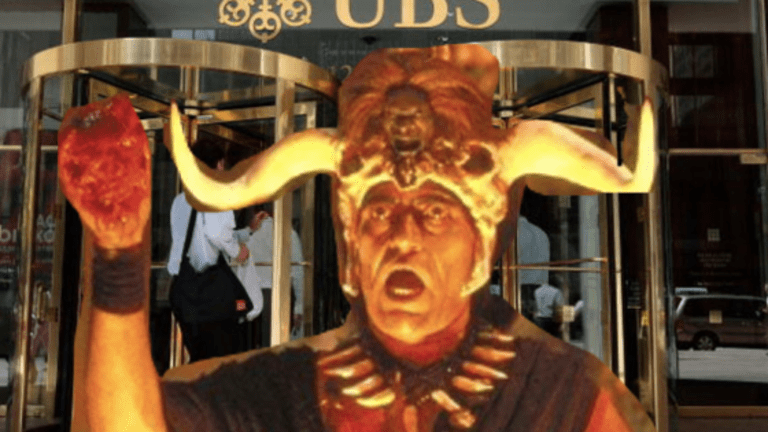 UBS Sucks, Says UBS CEO Guy
We feel seen.
There's an old simple joke around here about everyone's favorite Swiss banking carnival sideshow, but we never thought for a moment that the CEO of UBS would give an interview so critical of his company that he gave credence to the old credo "UBS sucks."
Yet, in an interview with Bloomberg, we found a litany of moments in which Sergio Ermotti sounded less like a chief executive and more like UBS Sucks Guy himself. Here are the best moments of Ermotti clowning on his bank:
On future cuts:
"It's not just an investment bank issue, it's across the board," Ermotti, 59, said in the interview at UBS's New York offices. "Nothing is really untouchable."
On costs:
"We can do better, and we're going to do even more to respond to the market conditions," the CEO said. "We are obsessed about" costs.
On potential desperate mergers:
"Everything is up for discussion all the time," he said. "We can't rule out anything."
On the performance of his investment bank:
"When I look at the first nine months of the year, I am not pleased," Ermotti said. "If market conditions don't improve, we need to be at the forefront of putting the bar higher in changing how we do investment banking."
On begging to be free of the existential yoke that is his job:
"I'm not obsessed about succession," he said. "This discussion about succession has been going on since the year after my fifth anniversary, since I surpassed the average life of a CEO at UBS."
Hey, Sergio, see you in the comments, homie!
Ermotti Says UBS 'Obsessed' With Costs as He Weighs Next Steps [Bloomberg]