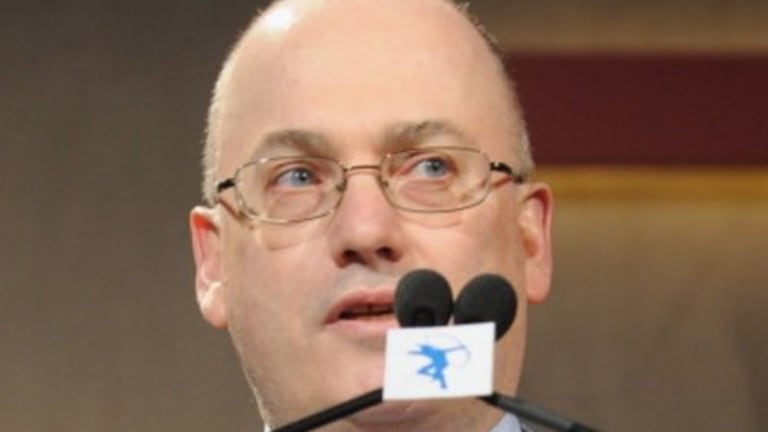 Woman Suing Point72 For Gender Bias May Be Last Woman Working At The Firm
We kid! It's three steps forward and only two back for gender balance at the Big Guy's house.
When Laura Bonner filed her lawsuit against Point72 Capital Management, calling Steve Cohen's shop a "testosterone-fueled 'boys' club'" that underpaid and objectified women, occasionally in the form of crude but prominent scrawls on a whiteboard, she noted that only one of the firm's portfolio managers was female, and less than 3% of MDs were similarly situated. And now?
Sara Vavra, the head of global macro at Steve Cohen's Point72 Asset Management, has left the firm after about two years, according to people familiar with the matter.

Vavra was among the most senior female executives at the firm…. Vavra's exit comes just weeks after Tokyo-based money manager Marie Yamaguchi also left, the people said. Yamaguchi, who focused on trading Japanese stocks, joined Point72's predecessor firm SAC Capital Advisors in 2013, according to her LinkedIn profile.
Need you any further evidence that women receive the same treatment as men at the House of Cohen? And lest you fear that poor Ms. Bonner will be marinating in even more Axe body spray on her own, fear not: Steve has gotten her a few gal pals, at least for as long as they last.
Last month Point72 hired London-based money manager Genevieve Kahr to focus on investing in U.S. and European media and telecommunications stocks, the person said. Earlier this month, Arezu Moghadam joined as head of quantitative analytics within Point72's Market Intelligence unit, and Yi Zhang joined as a senior quant developer at Cubist Systematic Strategies, the hedge fund's quant business.
Point72's Head of Global Macro Vavra Leaves Hedge Fund [Bloomberg]