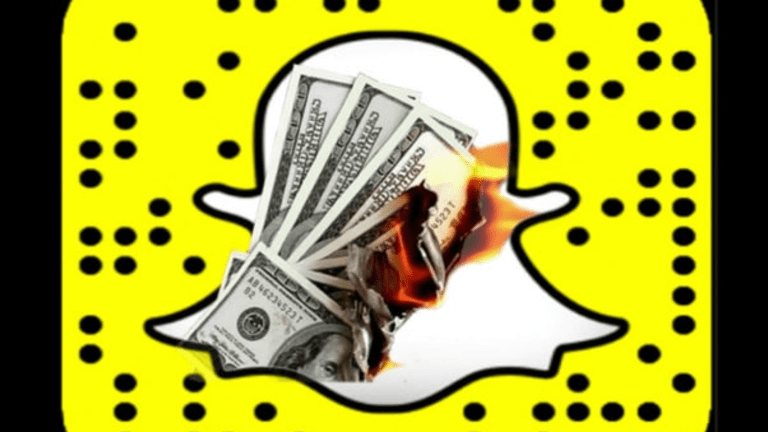 After WeWork's Epic Buttfumble, SEC No Longer Curious How Snap IPO Happened
Jay Clayton's people come to the conclusion that this IPO market might not be technically criminal, but it is certainly very extremely dumb.
The WeWork IPO will go down in financial history like a Viking song, a ballad of madness and pain and foolish gods who brought around their own demise. Our children's children will talk of "co-working as culture private equity" like we talk about "bundled mortgage-backed securities."*
So breathtakingly batshit is the tainted love of Adam Neumann and Masayoshi Son that it seems to have laid bare to all just how out-of-control stupid the global private equity scene has become. The fallout from the Dada surrealism of Neumann being paid $1.7 billion to walk away from something worth $8 billion after he spent $19 billion to make everyone believe it was worth $47 billion is so mindbendingly absurd that Wall Street appears genuinely disgusted and borderline-fascists are tweeting about their sudden interest in socialism. 
WeWork's failure to go public has sent such a shockwave through the culture that the bad IPOs from recent years seem to be getting re-reevaluated. Take, for instance, Snap. Remember when the SEC opened an investigation into the Snap IPO based on the wonky regulatory premise of "But how did anyone not stop this?"

Well, good news for Evan Spiegel! Adam Neumann just made you look small-time, bruh!
Snap Inc said on Wednesday that the U.S Department of Justice and the Securities and Exchange Commission were no longer investigating whether the company misled investors at the time of its March 2017 initial public offering.
Thanks to WeWork, the SEC appears to have a firm grasp on the concept that everyone is pretty much insane with IPO lust these days. At least Snap made the weak effort to pretend that it would one day make a profit.
Snap says DOJ, SEC drop probe on IPO disclosures [Reuters]
*[In keeping with the allegory, they will be sitting in a co-working space with their rescue chinchillas drinking cannabis-infused kombucha.]