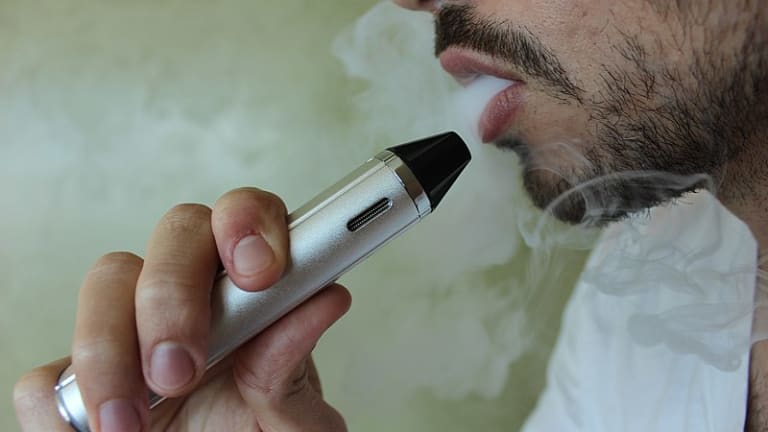 Altria Says Vaping Still 'Less Harmful' Than Smoking, But Very Harmful To Its Bottom Line
That's $4.5 billion up in smoke.
Back in December, vaping looked like the future. Certainly, it was eating the cigarette industry's lunch. This was not especially good news for Altria, the biggest tobacco company in the world. But it did spark an idea: How about we spend half of our annual revenue and twice our net income on a third of the biggest vaping company in the world? That way, we're covered. It's perfect! What could go wrong?
The tobacco giant Altria Group said Thursday that it had devalued its investment in the vaping company Juul Labs by $4.5 billion, a move that reflects deepening turmoil in the e-cigarette industry…. The company pointed to recent bans on vaping, a $7 billion industry, across the United States and the "increased likelihood" that the Food and Drug Administration would "remove flavored e-vapor products from the market."
That's in line with what other JUUL investors have done, although it still seems pretty optimistic to suggest that Altria could get $8.3 billion for its 35% of the company. Still, Altria can't quite give up on all of its $12.8 billion just yet.
Altria's chairman and chief executive, Howard Willard, said on an earnings call that while the e-cigarette industry was at a critical juncture, the company remained "committed to Juul's success."

"We must address underage use while also preserving options for the more than 20 million adult smokers who are interested in less harmful tobacco products," Mr. Willard said.
Well, Mr. Willard, therein lies the silver lining!
Recent data show a limited trend back to rolled tobacco already…. For the four weeks leading up to Oct. 5, the growth rate in e-cigarettes slowed to 25.5%. Meanwhile, the long-term decline in cigarette sales volumes moderated somewhat: For the four weeks ended Oct. 5, industrywide volume fell 6.2%, less than the 6.9% for the prior 12-week period, Nielsen says. "While too early to be certain, this could be contributing to improved combustible cigarette volumes as vapers potentially return to the cigarette category," Bonnie Herzog, a Wells Fargo & Co. analyst, wrote….
Juul's Meltdown Costs Tobacco Giant Altria $4.5 Billion [NYT]
The Vaping Scare Could Give Cigarettes a Second Life [Bloomberg]