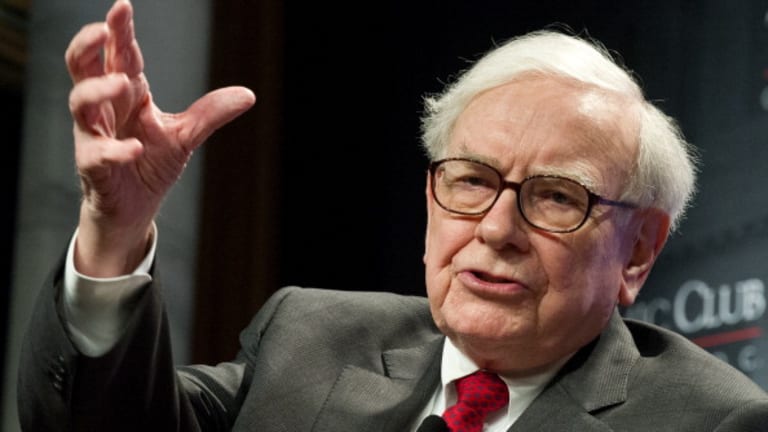 Man Likes Warren Buffett. Warren Buffet Likes Man's Company.
What a happy coincidence.
Warren Buffett has a lot of money sitting around, and very little to spend it on. So you can imagine his relief when he came upon this very smart young man.
"If the market undervalues a company, as Warren Buffett said, if the skies darken and there's an opportunity it's going to rain gold, you want to run outside with washtubs and not teaspoons, right," he said on an earnings call in December.

At an investor day in November 2017, he said: "Warren Buffett likes to say, 'Time favors the well-led and well-managed company.'"
Those quotes of quotes came from the mouth of one Gary Friedman, CEO of Restoration Hardware. And, well, wouldn't you know?
Shares of RH surged nearly 8% on Friday, a day after Warren Buffett's Berkshire Hathaway revealed it owned 1.2 million shares of the furniture retailer at the end of the third quarter…. Berkshire's new stake in RH is worth $206.3 million as of Sept. 30, making it the fourth biggest stakeholder in RH, according to FactSet.
The Oracle also spent the third quarter dropping a few pennies of his $100-billion-plus cash pile on Occidental Petroleum, where he was last seen injecting $10 billion in financing to back its bid for another oil company and making Carl Icahn very mad. And, well, wouldn't you know?
Delaware Chancery Court vice chancellor Joseph Sights said Icahn's request for the records failed to demonstrate how it would aid his planned proxy fight against company management, and could be a blow to his plans to upend the Anadarko deal, which he has described as "one of the worst I've ever seen." Icahn had asked for the records in order to determine "whether the actions of the directors and management were just serious mistakes or whether they represented knowing intentional breaches of fiduciary duty" in executing the $38 billion deal.

Separately, a 13-F filing published last night with the U.S. Securities and Exchange Commission late Thursday indicated that Warren Buffett's Berkshire Hathaway investment group has built a 7.5 million share stake in Occidental after supporting its Anadarko takeover earlier this year.
RH shares surge after Warren Buffett's Berkshire Hathaway reveals new stake in furniture retailer [CNBC]
Warren Buffett invested $200 million in a fancy furniture retailer with a CEO who likes to quote him [BI]
Occidental Petroleum Gains After Icahn Loses Court Battle, Buffett Reveals Stake [TheStreet]