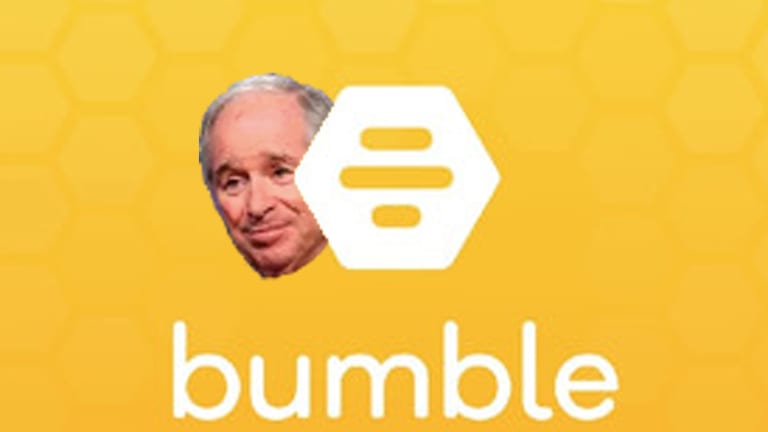 Good News, Single Ladies, Steve Schwarzman Owns Bumble Now
Blackstone owns everyone's favorite feminist dating app...and that's quite the sentence.
The origin tale of Bumble is one of the few truly woke and female-empowered in tech. 
You've probably all heard it, but the Cliff Notes version is: co-founder of Tinder finds herself in a nasty personal and professional breakup with fellow co-founder, leaves the startup, sues Tinder, meets investor and starts her own dating app that gives women the power to pick their dates and avoid creeps.
And the aftermath of that story is pretty much just success. 55 million users have piled onto Whitney Wolfe Herd's dating platform, and the company has been valued at well over $1 billion. It's pretty much the platonic ideal of Millennials monetizing their own ideals.
But all fairy tales come to an end:
Blackstone Group Inc. is taking a majority stake in the owner of dating app Bumble as part of the private-equity giant's broader push to invest more in fast-growing companies.

The deal, which was announced Friday and previously reported by The Wall Street Journal, values dating-site parent company MagicLab at about $3 billion, Blackstone said.
Steve Schwarzman owns a hip feminist dating app now, so let's all just swipe right on irony.
[Whitney Wolfe Herd did not sue her ex-boyfriend Justin Mateen directly for harassment, but instead sued Tinder. That fact was misstated in an earlier version of this post.]
Blackstone Takes Controlling Stake in Owner of Dating App Bumble [WSJ]