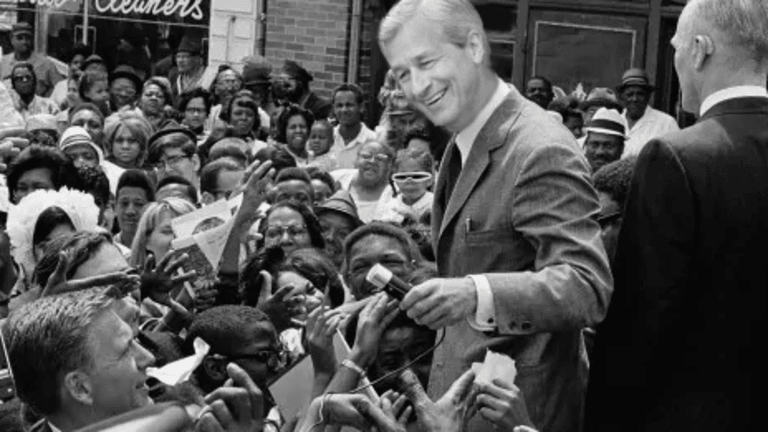 Michael Bloomberg Thinking About Running For President Again As Jamie Dimon Continues To Solve All Of America's Problems
The wrong billionaire is about to get mauled by Bernie Sanders and Elizabeth Warren in the primaries.
Earlier this year, former New York City Mayor Michael Bloomberg announced he wasn't going to run for president. Sure, a real billionaire like himself would beat the pants off the fake one currently occupying the White House. The only problem was, he knew he had no chance against all of the non-billionaires seeking the Democratic nomination for president.
If anything, that is even more true now: Joe Biden, who shares essentially all of Bloomberg's policies and decidedly out-of-fashion ideas about law enforcement and the proper treatment of women, but none of his height, goyishness and general well-likedness, is sinking like a stone in the polls against more left-leaning opponents. Oh, and did we mention he's also a billionaire, and an increasingly sizable portion of the Democratic electorate thinks that billionaires should be abolished?
Mr. Bloomberg, the former New York City mayor and billionaire businessman, has been privately weighing a bid for the White House for weeks and has not yet made a final decision on whether to run, an adviser said. But in the first sign that he is seriously moving toward a campaign, Mr. Bloomberg has dispatched staffers to Alabama to gather signatures to qualify for the primary there….

Mr. Bloomberg, 77, initially bowed out of the 2020 race because of Mr. Biden's apparent strength, but he has since grown skeptical that Mr. Biden is on track to win the Democratic nomination and he does not see the two leading liberals in the race, Senators Elizabeth Warren of Massachusetts and Bernie Sanders of Vermont, as strong candidates for the general election….

Advisers to Mr. Bloomberg said he would likely make up his mind about the race within days, rather than weeks.
While Bloomberg takes steps towards an actual, if doomed, campaign, another billionaire is continuing his hugely successful shadow campaign: Having tackled taxes, education, global trade, monetary policy and criminal justice, Jamie Dimon is now solving a previously insoluble government problem.
JPMorgan last month became the first U.S. bank to issue credit-risk transfers tied to a pool of mortgages. The bondlike instruments have been embraced by the government-controlled mortgage guarantors Fannie Mae and Freddie Mac since their introduction in 2013…. The deal is notable because some analysts think that a new market for credit-risk transfers issued by banks could make it at least a little more likely that banks would hold mortgages rather than selling them to Fannie and Freddie. By extension, such an outcome would make taxpayers less exposed to mortgage defaults.
Michael Bloomberg Actively Prepares to Enter 2020 Presidential Race [NYT]
JPMorgan Deal Shows Possible Path to Smaller Fannie and Freddie [WSJ]