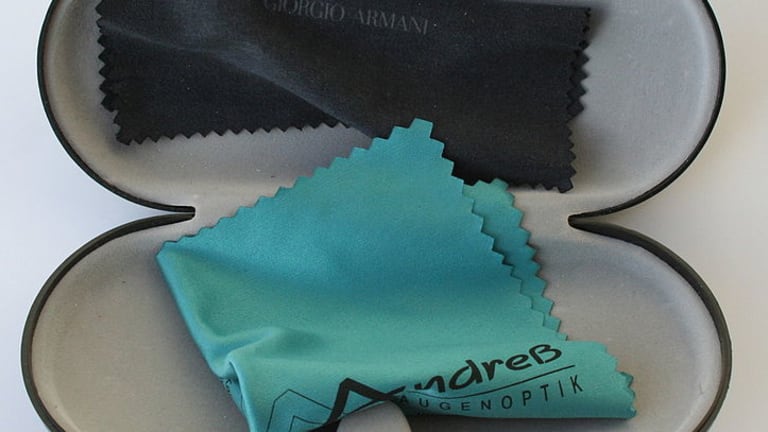 Where Do You Keep Your $24,000 In Backup Cash, Goldman Exec Would Like To Know
Oh? You don't have $24,000 in cash lying around? I see.
In fairness to Bryan Cohen, there are not a ton of great places to keep a stack of 240 $100 bills in most peoples' houses, to say nothing of their one-bedroom apartments. You're probably not going to just leave it on the kitchen table or floating around in a desk drawer. Under the mattress, in the freezer or bundled into a sock at the bottom of a drawer are a bit cliché, and also places where a kid or housekeeper might go looking around if they suspect you've got $24,000 in cash lying around the house, while Ferragamo and black paper bags now have a whiff of impropriety about them. And, sure, a Goldman Sachs VP who's got $24K in cash at home and half a million stowed in foreign bank accounts could probably afford a safe, or one of those planters with a hidden compartment, or some other hiding place disguised as a can of soup or bottle of aspirin or a book or whatever, to say nothing of something larger than a one-bedroom apartment. But, really, a sunglasses case in your dresser in a closet does just as well. And maybe it is the case that French people are wont to keep tens of thousands worth of banknotes, for emergencies or whatever. Perhaps there is a totally innocent explanation for all of it.
Of course, Bryan Cohen wouldn't need an innocent explanation for all of it were he not under indictment for insider trading and in possession of a French passport and the aforementioned half-million dollars deposited abroad to go along with a half-million dollars' worth of houses there. But he is, making the whole situation a bit more awkward and prosecutors a bit more insistent about him staying in put that one-bedroom flat, sans the $24,000, just in case he does have another few tens of thousands in one of those fake rocks for hiding spare keys, like, on a neighbor's fire escape or something, and a mind to go spend some time in one of those four French houses.
The stash, prosecutors said Tuesday, shows there's a risk he might flee before his trial on insider-trading charges…. Cohen's lawyer Benjamin Brafman argued in a letter on Monday that his client's confinement in a one-bedroom apartment, which he shares with his girlfriend and mother, was detrimental to his "physical and mental health."

The lawyer said it's not unusual in other cultures to have large amounts of cash at home, including in France.
Goldman Banker in Insider Case Had Cash in Sunglasses Case [Bloomberg]