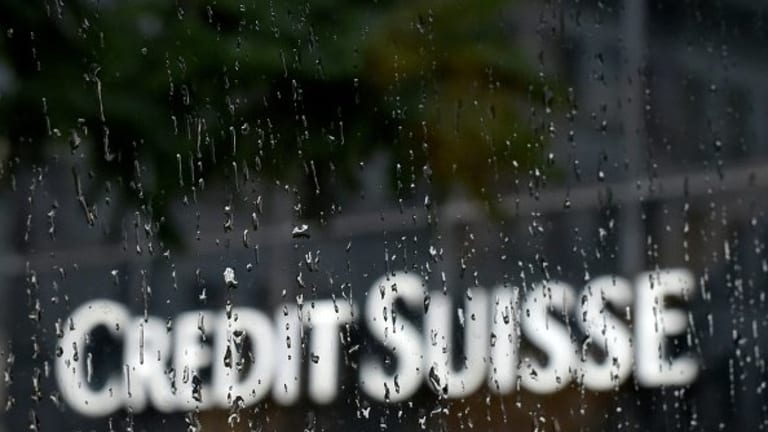 The Only Thing Better Than Leaving Credit Suisse Is Getting Demoted To Run An Internal Hedge Fund There
Jim Amine knows what we're talking about.
You might think there are no good jobs at Credit Suisse. From the CEO's right-hand man to the lowly intern, it's 45,000 individual slices of misery. Even the top job doesn't seem all that great, what with having your moment of triumph outshone by the actions of the aforementioned right hand and his goons.
Certainly, being head of the investment bank doesn't seem like a lot of fun. And it isn't! But there are rewards, such as a demotion to perhaps the only job in the whole joint worth a damn, if for no other reason than it might just be the ticket out.
Mr Amine is off to set up a "Private Credit Opportunities" unit within the asset management department at CS, with an initial "commitment of capital" (probably from wealthy clients rather than the bank's own capital) of $7bn. In other words, he's effectively walking into a role managing a medium-sized to large business in the hottest hedge fund niche of the moment, with a megabank sorting out all the compliance and infrastructure for him….

So, Jim Amine gets a hand-picked team of his own, an understanding boss and a dream role that must surely pay extremely well (because if it doesn't, there are no shortage of hedge funds looking to hire away in private credit). Meanwhile, his replacement - David Miller - gets a double dose of office politics, the opportunity to argue about cost-cutting targets with Tidjane Thiam, a bonus which might be contingent on delivering on ambitious market share aspirations, plus any regulatory problem anywhere in the world now has a decent chance of ending up on his desk. Remind us, who got promoted here?
Morning Coffee: The Credit Suisse banker who was demoted into a far better job. How to get a job in Paris when you don't speak French. [efinancialcareers]