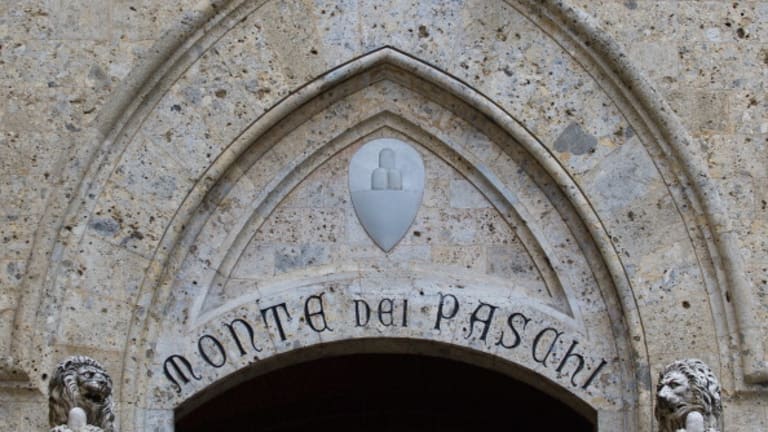 Deutsche Bank, Nomura Convicted Of Bankicide Against Fellow Lender Monte Dei Paschi
'Twas nearly death by derivative, sayeth the courts.
In the case of the (thankfully only) attempted murder of the world's oldest, prettiest and, at times, most troubled bank, Monte dei Paschi di Siena, there are many potential culprits. The accused would-be killers have included its former CEO, the Germans (obviously), Italian voters, the Italian government, British voters and, of course, Jamie Dimon.
Thankfully, an investigation and trial that's been going on for nearly as long as Monte dei Paschi (fondata nel 1472) itself has sought to cut through the swampy Maremma surrounding the near death. And it has reached some conclusions. For one, it wasn't precisely an attempted murder, but an attempted assisted suicide, per the bank's own admission three years ago. But it was an assisted banking suicide, which is apparently illegal, and those who did the assisting on those derivatives designed to inflate the bank's earnings, boost its stock and dummy up its accounting therefore notionally belong in jail. And we do mean notionally.
A Milan court on Friday convicted 13 former and current executives of Banca Monte dei Paschi di Siena SpA, Deutsche Bank AG and Nomura International PLC of a number financial crimes, in a long-running judicial saga tied to losses at the troubled Italian bank.

The court gave the bankers suspended jail sentences of up to seven years and six months each, according to a court document seen by The Wall Street Journal.
Well, that'll sure teach'em. But it wasn't just those bankers with the derivatives in the pretty little courtyard in Siena, it was… the banks! And they can be made to pay, literally, maybe, after an equally-long appeals process that they don't see worried about losing.
The court also ordered the seizure of about €65 million ($71 million) from Deutsche Bank and €88 million from Nomura plus a €3 million fine for Deutsche Bank and €3.5 million for Nomura.

Giuseppe Iannaccone, a lawyer for the Deutsche Bank former and current managers, said he "couldn't hide his shock for this verdict" and is fully confident the managers are innocent. Mr. Iannaccone said the defendants will appeal the verdict….

Deutsche Bank and Nomura were also defendants in the trial, since, according to Italian law, companies can be charged with a direct liability for some crimes committed by their representatives.
Of course it was the foreigners (especially those Germans). I mean, when has an Italian court ever unfairly persecuted someone from beyond the Alps?
Executives Convicted in Long-Running Italian Banking Scandal [WSJ]