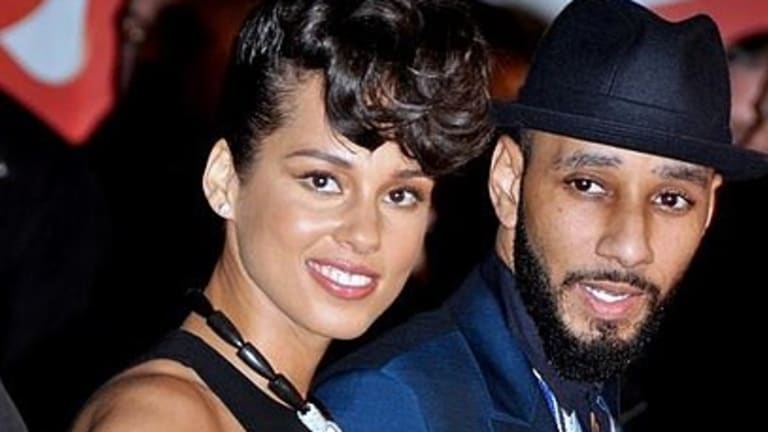 Lisa Maria Falcone Is Puerto Rican, Has Black Friends, So….
You can probably see where this going.
As we have amply demonstrated over the years, Lisa Maria Falcone—wife of former hedge fund manager, Halloween enthusiast and guy who has a real hard time with taxes Phil Falcone—lives by her own rules. She dances where she wants, when she wants, with whoever she wants, wearing whatever she wants, no matter the obstacles or the haters. She builds her indoor pools and in-closet bars how and when she wants. She drives when and where she wants, under whatever influences (allegedly) she wants. She rides her horses where she wants, and they relieve themselves wherever they want, and since she does not want to clean up after themselves, she does not. (Not doing what you don't want to do is the ultimately form of doing what you want.) The woman owns a piano-playing pig, for heaven's sake! In short, she does what she wants, like blasting and singing along to the music of her dear friend Swizz Beatz in her husband's hedge fund office, back when he had a hedge fund with an office.
Oh, about Beatz…
Chef Brian Villanueva charges that Lisa Falcone made the offensive remarks about his girlfriend, who is also a chef, after they cooked for a dinner party for 13 people that included Keys and Beatz…. "Your girlfriend speaks very well. She seems educated. I would describe her as a chocolate-covered marshmallow," Lisa Falcone allegedly said on July 14….

"I meant she speaks really eloquently," Falcone allegedly explained. "Alicia (Keys) doesn't speak that way. She didn't have an education and was just discovered by (record producer) Clive Davis when she was 15 years old. Swizz (Beatz) definitely doesn't speak that way either."
Not that Falcone thought Villanueva might take any of that the wrong way! After all, she's from the 'hood, has a bit of an accent herself, and oh yea has a question for her cook.
"Do you use the word 'n---a' at home with your girlfriend?" she asked, according to the suit.
Of course, with her deep understanding of the complexities of intersectionality, Falcone should have known better. While she has the requisite background to throw around racial slurs and caricatures with impunity, a Filipino chef does not.
"I'm Puerto Rican and grew up in Spanish Harlem so I can speak like that…."

"You're not ethnic like black people and Puerto Rican people. You're only a minority," she said, according to court papers.
Wait for it….
"Talk to my black friends. They will tell you that I am not racist."
Alas, Villanueva was not convinced, even after Phil got involved in his usual way.
"I find that extremely hard to believe considering her two best friends are African American," Philip Falcone wrote, the legal documents show.
It also probably didn't help that after Villanueva quit over the whole thing, the Falcones allegedly refused to pay him what he was owed unless he promised never to speak a word of any of it to anyone ever again, which is a pretty strange request given how not racist Lisa Maria is and how very allowed she is to say the things she said.
"Philip Falcone told (Villanueva) the only way he would pay Plaintiff money he lawfully owed him was if both he and his girlfriend agree to sign agreements that they'd never talk about the comments made by Defendant Lisa Falcone to anyone for the rest of their lives or the fact that they entered into such agreements," the suit reads.
Wife of Hamptoms hedge funder called black personal chef 'chocolate-covered marshmallow,' said she was more articulate than Alicia Keys: suit [NYDN]