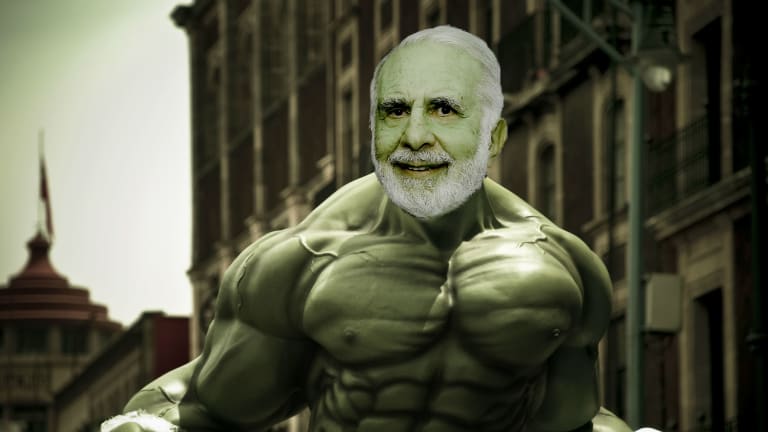 Carl Icahn Wants To Help A Couple Of Fellow Doddering Old Giants Get Hitched
Xerox-HP: The love story our times deserve.
If Carl Icahn doesn't like a proposed merger or acquisition, it's a pretty safe bet you're gonna hear about it. And he really, really didn't like Xerox's proposal to Fujifilm that the Japanese company buy it. This probably had something to do with the entire rationale for that merger being, "make Carl Icahn go away," which might understandable arouse his ire. So Carl Icahn did what Carl Icahn does, having Xerox's CEO professionally beheaded and its relationship with Fuji blown to smithereens.
Now, this doesn't mean Carl Icahn is opposed to all mergers, or even all mergers involving Xerox. In fact, he'd very much like the company to get hitched, to HP, and his hand-picked CEO is quite prepared to oblige. Uncle Carl doesn't even care how the deal gets done—especially now that he's on both sides of it—but make no mistake: He wants it done. And he can get as cranky about deals he wants not done as about those he does not want done.
The 83-year-old billionaire said he believes it is in the best interests of both sets of shareholders given the potential for cost savings—pegged by Xerox at more than $2 billion—and for the combined company to market a more balanced portfolio of printer offerings.

Mr. Icahn said he isn't set on any particular structure, an apparent nod to comments from some analysts that a purchase of Xerox by HP may make more sense…. "I think a combination is a no-brainer," Mr. Icahn said. "I believe very strongly in the synergies," he said, adding that "there will probably be a choice between cash and stock and I would much rather have the stock, assuming there's a good management team."