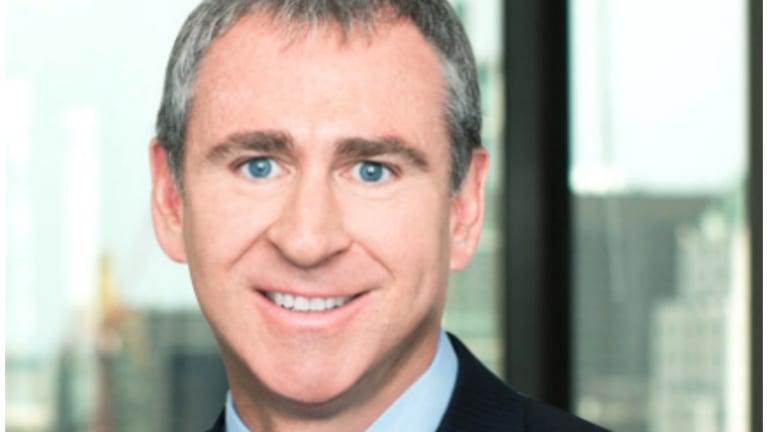 If You Can Survive 22 Years Without Getting Fired By Ken Griffin, You Get To Be Citadel President, Co-CIO
For a little while, anyway, before, you know….
James Yeh has worked for Ken Griffin for 22 years without getting fired. (He retired at the age of 47, because that's the kind of the thing you can do when you were one of Citadel's first employees, but was welcomed back with open arms four years later.) This ought to be impossible. But like working for Henry Kravis, if you manage to stick around Citadel long enough, you eventually have to get promoted to a pretty senior post, if simply by process of elimination. And Yeh has now been given a pretty senior post, indeed.
Ken Griffin promoted James Yeh to president and co-chief investment officer at Citadel….

"James has been a phenomenal contributor to Citadel's success for nearly three decades," Griffin, 51, said in an emailed statement. "Much of our success can be attributed to James' efforts."

At different times in his career at the firm, Yeh, a Ph.D. physicist, helped build the firm's statistical arbitrage business, led Citadel Global Equities and helped found its quant business, which he ran until April.
Unlike over at KKR, however, this isn't a matter of succession: Not only is Griffin a couple of decades younger than Kravis, he's two years younger than Yeh, and has never needed to take a few years off. Which can only mean one thing: James Yeh is going to be Ken Griffin's most spectacular firing of all time. They're going to have to dye the Chicago River pink and hold a Ferris Bueller-style parade up Dearborn Street, led by Yeh carrying his things in a cardboard box.
Citadel's Griffin Taps Longtime Partner James Yeh as Co-CIO [Bloomberg]