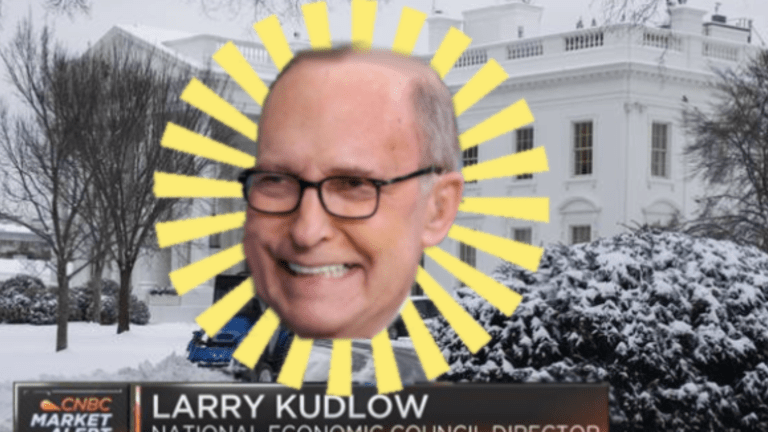 Area Stock Market Still Being Gaslit By Controlling Older Boyfriend
Why would Larry Kudlow lie to Mr. Market? He LOVES Mr. Market!
This speaks for itself:
The Dow Jones Industrial Average hit a fresh record high on Friday after White House economic advisor Larry Kudlow said China and the U.S. were getting close to reaching a trade deal.
Oh, DJIA, girl, you need to stop letting him do this to you. You know he's lying but you at like everything is fine. In fact, you act like everything is better than fine, you act like it's better than it's ever been.
But, it's not...
Kudlow, the National Economic Council director, said Thursday that a deal between the two nations was approaching, highlighting constructive discussions with Beijing. His comments came after multiple reports suggested both sides were at loggerheads over the terms of a phase one trade agreement.
Is it?
Dow rises 100 points to record high after Kudlow signals US-China trade deal getting close [CNBC]