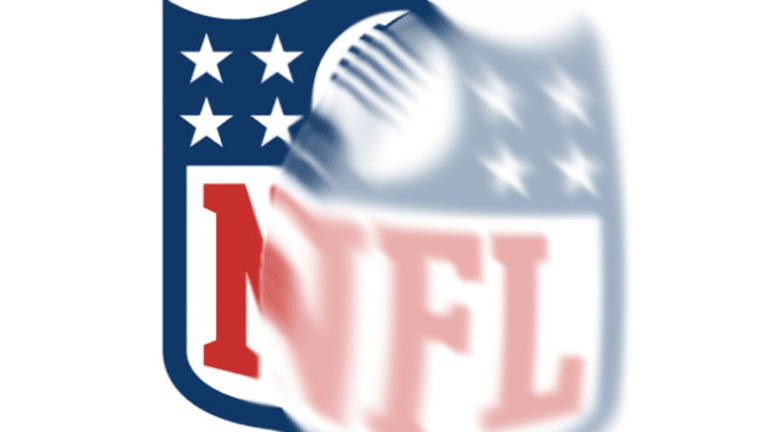 The NFL Needs "Medicare For Itself"
A troubling string of poorly-treated and even more poorly-handled injuries are a real problem for an already problematic league.
It's hard to say whether it's worse that there have been three player health stories from the NFL in the past couple of weeks, each one escalating in both severity and in how awful the perpetrating organization is, or that none of it seems all that surprising.
First, we had the Cincinnati Bengals, winless this season and irrelevant for the last 30, suspending Cordy Glenn after previously having fined him $200,000 for conduct detrimental to the team, all stemming from Glenn not feeling comfortable with the way the Bengals handled his concussion.
Next up, the New York Jets, who are right now about as Jets as they've been in years, decided to void the contract of Kelechi Osemele for undergoing shoulder surgery that the team did not authorize. While it's bad enough that a football team wanted to stop a player from getting his body fixed at all, the Jets look even worse in light of the report that "damage to (Osemele's) shoulder was more extensive than anticipated."
Last and certainly least, there's the biggest trash fire organization in professional sports, the Washington Daniel Snyders, who… actually, the caption on the photo with the also very good Washington Post story sums it up pretty well: "Trent Williams revealed on Oct. 31 that he had cancer for the last six years and blames the team for a misdiagnosis."
Williams' take on the way the situation unfolded is telling, as he said, "I guess nobody really took the time to realize what was going on. Football was more important, and to me, it was more important, too. I was told it was something minor, so I didn't really question it. … There was no pain involved. If I'm getting told by various people who I put my career in the hands of telling he that I'm fine, then I'm fine. That's how I looked at it."
Glenn, Osemele, and Williams all are professionals. They play football for money, yes, but also because they want to play football. What their employers owe them is the highest possible standard of medical care as they pursue this dangerous profession where contracts are not guaranteed. What they get instead is a system geared not to make sure they are healthy, but that they are healthy enough to play.
For six years, a football team's doctors looked at something growing on a man's head and said, ah, it's nothing, go out there and hit some people, until finally someone was like, okay, dude, that thing on your head is gross, go get that checked out by a professional.
Upton Sinclair wrote "The Jungle" about the American industry that lent its name to one of the marquee teams of the NFL, the Green Bay Packers. It's probably just a coincidence that now, as a political battle looms over whether to stick with a healthcare system that is largely connected to people's employers or whether to move to a model that's publicly funded, the NFL is offering evidence of just how much employers care about the health of their employees, and what they'll do when those employees are no longer physically useful to them.