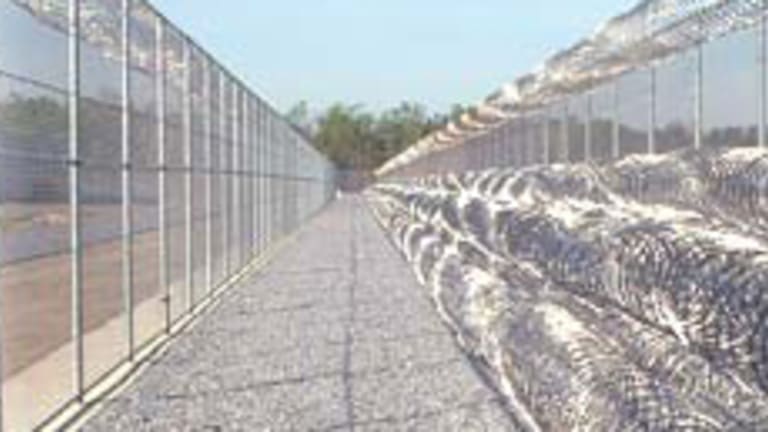 Other Michael Cohen Also Going To Jail
The ex-Och-Ziff Europe chief will do roughly one day for each million in bribes.
President Trump's former lawyer Michael Cohen is reportedly living it up at the minimum-security federal resort in the Catskills. This is good news for his former colleagues (Rudy Giuliani in particular, after this morning), but also for his namesake, former hedge fund manager at the former Och-Ziff Capital Management Michael Cohen.
The former European head of Och-Ziff Capital Management Group was sentenced to three months behind bars for his role in a bribery scandal involving more than $100 million that was paid to government officials across Africa.
That's an accurate nutshelling of the case against Cohen, but it does not do it justice. Cohen and his capo, Vanja Baros, allegedly engineered a truly Pan-African bribery scheme: From former Libyan dictator Muammar Gaddafi's sovereign wealth fund to the mines of Congo to the private prisons of South Africa, Cohen and Varos or their associates were seemingly everywhere. And that's to say nothing of the yacht financing fiasco. Anyway, things could certainly be worse for Cohen, who was facing all sorts of other charges before agreeing to plead guilty to simply lying to investigators, but he'd also like us to note that it could be better.
Garaufis rejected Cohen's request to serve a period of home confinement instead of jail, saying it would be too difficult to supervise Cohen while he's "sitting in his mansion in London." The judge said he'd pledged to administer justice equally "to the poor and the rich."

Cohen's behavior "demonstrates a serious lack of moral certitude that needs to be dealt with here," Garaufis said before handing down the sentence. "You don't get a special deal because you've been so successful."
Congratulating a convicted felon for his success at bribery seems a strange thing for a judge to do, but I guess he wanted to take the sting out of a few weeks in the pokey.
Ex-Och-Ziff Manager Sentenced to 3 Months in Bribery Case [Bloomberg]