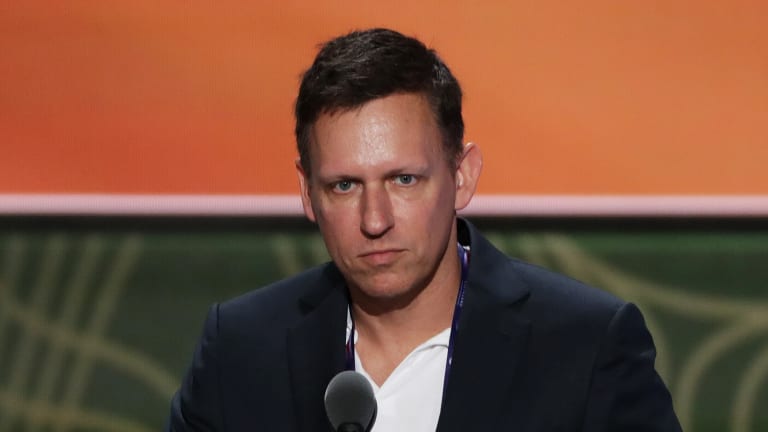 Opening Bell 11.1.19
Somewhere, Peter Thiel is laughing maniacally ...
Start your day with the Opening Bell powered by The Water Coolest. The Water Coolest is the preferred bathroom stall reading material of finance professionals. Sign up for the free daily newsletter.
SPUN
Money makes the world go 'round.
It's safe to say that most people don't get into journalism to make the big bucks. *Cough* The Water Coolest *cough*. Integrity and writing fire flames blogs are the name of the game for most "writers." So when a private equity shop, whose sole purpose is maximizing profit, and a media company get in bed together, it goes about as well as you'd expect.
Deadspin is part of G/O Media which is owned by PE firm Great Hill Partners. In early 2019 Great Hill picked up G/O's properties which include Deadspin, The Onion and Jezebel from Univision (yes, the Spanish language TV network). And that's when the trouble began ...
The relationship was far from copasetic from the onset, but sh*t went nuclear in the past week. You see, Great Hill brass asked Deadspin (a "sports" blog that grew out of the controversial Gawker network) bloggers to "stick to sports" related articles only. Seems reasonable.
The issue? A whole lot of Deadspin's traffic comes from non-sports related content that people seemed to really enjoy ... including Deadspin's staff. Well, everyone except Great Hill Partners. While a spokesman from GHP is convinced that it is a reasonable enough request, Deadspin's writers have not taken it well. Like at all.
Writers bloc
Over half of the staff quit in protest of the firing of interim editor-in-chief Barry Petchesky over his refusal to abide by the "sports only" mandate. 
The bottom line ...
More and more media companies are getting hoovered up by PE firms. Those firms, for the most part, seek to cut costs (oftentimes via layoffs), turn the struggling publisher around and sell it for a profit. Because, capitalism.
If this scenario seems vaguely familiar, that's because this very scenario played out at Sports Illustrated earlier this month. Hopefully, the PE firm values swimsuit editorials over profits once a year.
Deadspin Revolt Is New Clash in Private Equity's Media Push  [Bloomberg]
There's plenty more where that came from. Sign up for The Water Coolest today to get the free daily newsletter delivered to your inbox daily.